Estimated read time: 1-2 minutes
This archived news story is available only for your personal, non-commercial use. Information in the story may be outdated or superseded by additional information. Reading or replaying the story in its archived form does not constitute a republication of the story.
Sandra Yi ReportingAs violence continues in Iraq, the latest Utah soldier killed on duty was laid to rest today.
Victoria Ortiz, Sister-in-law: "He loved everything about the army."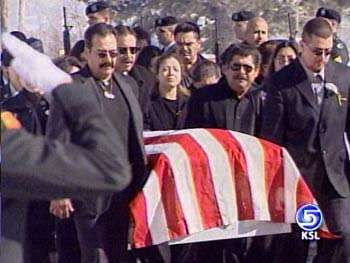 Juan Carlos Cabral was a proud soldier--a tough army sergeant, but a kid at heart.
Victoria Ortiz: "He was a jokester. He loved to mess around and make funny faces. He loved wrestling around with his little boys."
His duty was to his adopted country and family. Cabral was married to his high school sweetheart. They had two boys.
Victoria Ortiz: "First and foremost, he loved his family; he loved them very dearly."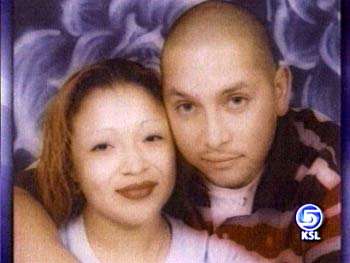 Cabral was killed two weeks ago near Kirkuk when a homemade explosive went off near the vehicle he was riding in. Two other soldiers also died in the explosion. Cabral died not long before his homecoming.
Victoria Ortiz: "He said that, 'Our job here is to help, to help make themselves better and after this, my job here is done and I will go home.'"
Cabral was born in Mexico but raised in Utah. He joined the army to help pay for college and to start his own mechanic shop. His family says he loved the U.S., at the time of his death Cabral was trying to become a citizen. Today his wife was presented with a certificate of citizenship.
Victoria Ortiz: "That was the number one reason that he wanted to become a citizen and he kept trying and trying and he finally got it."
Sergeant Cabral is the 5th Utah soldier to be killed in Iraq. He was 25. Cabral was awarded the purple heart and a bronze star, which is a war time medal for meritorious service.
×
Most recent Utah stories