Estimated read time: 1-2 minutes
This archived news story is available only for your personal, non-commercial use. Information in the story may be outdated or superseded by additional information. Reading or replaying the story in its archived form does not constitute a republication of the story.
Ed Yeates ReportingA Utah based laboratory is about to play a major role in stem cell research. Two tissue banks have now merged, setting the stage for a whole new generation of re-growing hearts, livers and more.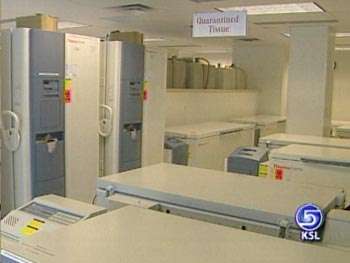 It began at the University of Utah as a small human donor bank to save and preserve tissue for transplants. Now with a merger with another major national player, the Intermountain Tissue Center has moved into a larger building with a new name - U.S. Tissue and Cell.
On any given day, the bank stores approximately 250-square feet of human skin and up to 1,000 bones. Skin from donors is used by hospitals in the intermountain west to cover burns and other injuries from accidents and disease. Bones are used for hundreds of life saving transplants as well.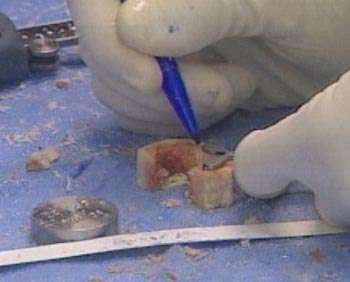 But the tissue center here is expanding in preparation for an even greater role - using donated stem cells to regenerate hearts, livers and more.
Jan Pierce, Executive Director, U.S. Tissue and Cell: "And instead of somebody going in for a heart transplant, we put stem cells in their heart. Instead of them going for a liver transplant, same thing. Instead of us taking tissues from donors for transplantation, we take those stem cells and we grow out tissues like cartilage."
Senator Orrin Hatch, who already supports stem cell research, was here today to look around. He's impressed.
With very few fully operational tissue banks left across the country, this one in Utah is thriving, growing, ready to assume new directions medical science calls revolutionary.
US Tissue and Cell will hold an official ribbon cutting for its new lab this Saturday.
×
Most recent Utah stories