Estimated read time: 2-3 minutes
This archived news story is available only for your personal, non-commercial use. Information in the story may be outdated or superseded by additional information. Reading or replaying the story in its archived form does not constitute a republication of the story.
Six years after the death of Princess Diana, millions the world over are still fascinated by her. NBC will air a special called "The Secret Tapes" tomorrow night. Carole Mikita talked with the man behind those tapes, Andrew Morton.
Known as the people's princess because of her worldwide appeal and humanitarian work, these tapes were the basis for an explosive book that Morton wrote, published in 1992, exposing the so-called 'fairy tale' for what it was.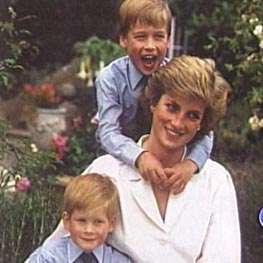 As Prince Charles and his new bride, the former Lady Diana Spencer, emerged from St. Paul's Cathedral the roar of the crowd was deafening. It was dubbed 'the wedding of the century'. They appeared happy, but the relationship had already begun to crumble. In her own words, this was what Princess Diana was thinking...
Princess Diana: "I'm afraid I was deathly calm, deathly, deathly calm. I felt as a lamb to the slaughter and I knew it."
Audio tapes, describing every aspect of her life were recorded ten years later, in 1991. They were made at the request of royal watcher, Andrew Morton. A mutual friend delivered the questions to the palace, the princess recorded the answers. Those tapes will be heard for the first time in an NBC special.
Andrew Morton, Princess Diana's Biographer: "She would put on a microphone, like I've got today and she would chat away into a tape recorder. And she did this over a period of a year."
Those recordings were the basis for Morton's explosive biography and follow-up books.
Andrew Morton, Princess Diana's Biographer: "People identified with her so strongly. They identified with her journey as a human being, her struggle as a human being, they saw her flaws, their own flaws…"
Morton says the show will have great appeal here because the princess loved America, that she was planning to buy a home in either Malibu or Cape Cod shortly before her death.
You can see "Princess Diana: The Secret Tapes" tomorrow night, on Channel 5 at 9pm. Andrew Morton has a new book on the last five years of her life coming out in June.
×
Most recent Utah stories