Estimated read time: 1-2 minutes
This archived news story is available only for your personal, non-commercial use. Information in the story may be outdated or superseded by additional information. Reading or replaying the story in its archived form does not constitute a republication of the story.
Jill Atwood ReportingHe's armed, dangerous and willing to shoot a police officer, and tonight, West Valley officers need your help finding him.
The suspect pulled in a driveway to ditch his car and try to steal another one. When that didn't work, he took off on foot. Police say 24-year old Donald Neuman left a chilling message inside the stolen car before he took off.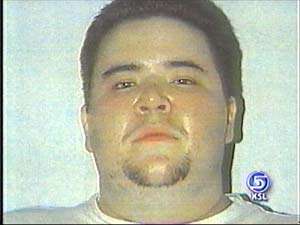 Lt. Dale Brophy, West Valley Police Department: "We found a notebook that he had apparently been jotting his thoughts down on paper. And in those thoughts he wrote that if police tried to contact him or arrest him he would not go without a fight."
Dogs couldn't sniff him out, nor could neighbors tell police exactly where he went. They just know he was on foot with a young girl and possibly a dog.
An hour earlier an officer had tried to pull Neuman over for not having a child buckled up in the front seat. That's when the 24-year old stuck a gun out the window and started shooting.
Ashley Peterson, Eyewitness: "I ducked down to get out of the way of bullets and I noticed the cop started slowing down and started swerving around trying to dodge bullets."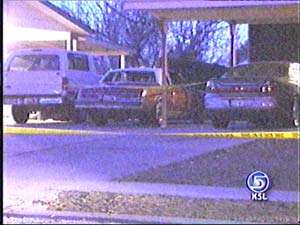 The officer stopped and called for backup. The suspect kept on going, eventually ditching his car in a West Valley neighborhood, the back window blown out by his own bullets.
Nueman has a long criminal history; he's done time in prison and has gang ties.
As for the child who was in the front seat, police aren't really sure what happed to her. They are hoping the public can provide some leads in this case.
×
Most recent Utah stories