Estimated read time: 2-3 minutes
This archived news story is available only for your personal, non-commercial use. Information in the story may be outdated or superseded by additional information. Reading or replaying the story in its archived form does not constitute a republication of the story.
Jed Boal reporting The woman accused of murder in the stillborn death of her son made her first court appearance on that charge.
The case of Melissa Ann Rowland has stirred a lot of debate on a woman's rights over her unborn children.
Mellissa Ann Rowland was formally charged with murder this morning.
But the District Attorney is investigating a claim that she tried to sell a baby from jail, so there could be more charges.
Rowland appeared before the judge on camera from the jail.
With a public defender at her side she pleaded not guilty and said she could not afford an atttorney. That was it for the arraignment.
Rowland is accused of refusing to get a C-section to save unborn twins, even though she was warned they might die.
A boy was stillborn, the surviving girl was adopted.
Kent Morgan, Asst. District Attorney: "She refused to get the treatment necessary to save that child's life, knowing that if she didn't do so, the child was very likely to die."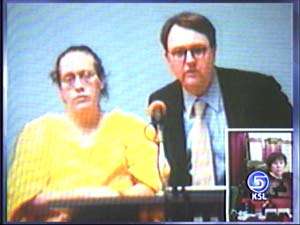 Rowland has denied she was ever told she needed a C-section, and denied she was ever told the child would die.
The District Attorney's office says it has the evidence that she refused treatment, and says the charges will hold up in court.
Kent Morgan, Asst. District Attorney: Everybody's an expert, and I'm sure everybody has an opinion. The place where it counts is in the courtroom."
The DA's office plans to drop the child endangerment charge. That charge stemmed from cocaine and alcohol found in the baby girl that survived. The prosecutor says the murder case encompasses all of the details in the child endangerment case.
They're also investigating whether she tried to sell a baby to a California couple in exchange for posting bond to get her out of jail.
A nurse who cared for Rowland told KSL in an e-mail, "She would refuse any treatment that medical personnel suggested, she only wanted to be treated for pain and receive pain killers. She had drug seeking behaviors; she went from hospital to hospital and doctor to doctor."
Rowland will be back in court in a week for a preliminary hearing. We should learn more details of the case at that time.
×
Most recent Utah stories