Estimated read time: 1-2 minutes
This archived news story is available only for your personal, non-commercial use. Information in the story may be outdated or superseded by additional information. Reading or replaying the story in its archived form does not constitute a republication of the story.
Sandra Yi ReportingA correctional officer at the Utah State Prison stands accused of smuggling contraband to inmates, then pocketing thousands of dollars in profit. Charges were filed today against 56-year old Larry Van Cox.
Larry Van Cox allegedly made thousands of dollars by taking bribes and smuggling contraband into the prison. Prosecutors say once he unknowingly brought in a gun that was hidden in another item.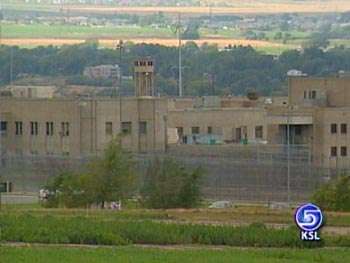 The Salt Lake County District Attorney's Office says last it started last May when Cox allegedly took a bribe from an inmate to smuggle tobacco into the prison. The inmate's out of state relative allegedly acted as a go-between and sent Cox money for bringing in the contraband.
The DA's office says between May and December of last year, Cox also smuggled in cell phones, a DVD player, DVDs and a portable printer. They say, unknowingly, he also smuggled in a gun hidden in the printer.
The investigation began when an inmate reported that there was a gun in the prison.
Kent Morgan, Salt Lake County District Attorney: "Any time contraband goes into the jail or prison, you're looking at total disruption of the order with people who are so dangerous they can't be out in society. Throwing gasoline on the fire doesn't make any sense."
The District Attorney's office says Cox opened an account at a bank in a different name. In just six months he allegedly took in bribes totaling more than $11,000. We've learned that Cox has just been arrested. If convicted, he faces 15 years in prison.
The District Attorney's Office is also investigating the other people who may have been involved in the smuggling scheme.
×
Most recent Utah stories