Estimated read time: 2-3 minutes
This archived news story is available only for your personal, non-commercial use. Information in the story may be outdated or superseded by additional information. Reading or replaying the story in its archived form does not constitute a republication of the story.
KEARNS -- A brutal beating Wednesday left a teenager from Kearns with serious injuries. His family wants to know who did it and why.
The teen was walking to his after-school job when he was attacked. It happened in front of a lot of people, including some elementary school kids, and all the suspects took was a hat.
"He's a good kid. He doesn't get in fights. He's just minding his own business, walking down the street," the injured teen's father, Curtis Lord, said.
Lord provided KSL News with pictures of his son, taken after the beating.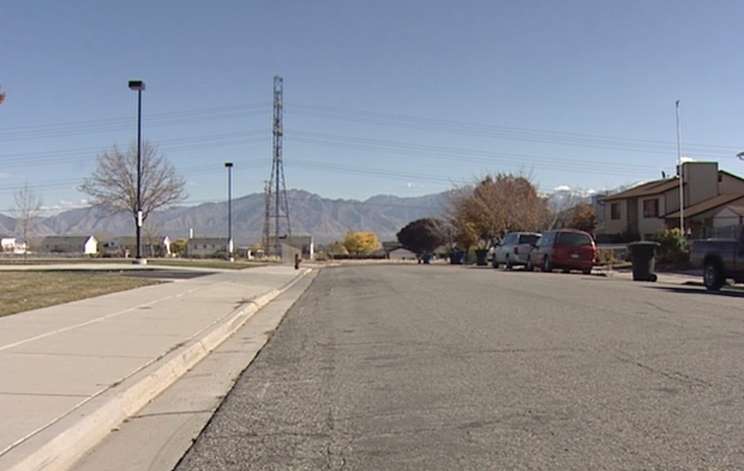 "It's pretty scary. It's pretty close to death. He could have lost his eye. He could have died from it. Those are some pretty serious injuries he sustained," Curtis Lord said.
On Nov. 4, Brendon Lord was walking to Bacchus Elementary School in Kearns, where he works as a custodian. He was a block from the school when a red car, possibly a Pontiac Grand Am, pulled up behind him. Three teens got out of the car.
"The three kids came up behind him, put him in a choke hold and started beating on him," Curtis Lord said.
The teens took Brendon's black hat. It has the word "Tapout" on it, and skulls under the bill.
The boys took the hat, and authorities say it's possible it may have motivated the beating.
"The Tapout logo, being associated with Ultimate Fighting, and perhaps somebody saw that and thought maybe there's somebody that believes he may be some sort of Ultimate Fighter, or maybe some sort of, be kind of tough; and perhaps that drew some attention," said Salt Lake County sheriff's Lt. Don Hutson.
Brendon told investigators he recognized the driver as a fellow student at Kearns High School. Witnesses also identified several students from yearbook photos, but those leads didn't pan out.
"What we have is some information that is difficult to corroborate," Hutson said.
Brendon's father hopes someone will come forward so the teens who did this will get caught and be brought to justice.
"Physically, he's hanging in there. Emotionally, I think he's really scared that it could happen again if they don't find them. He walks that route every day, and now we've got to find a way to drive him there every day," Curtis Lord said.
Brendon needs plates underneath his eye, cheekbone and nose. He will go in for reconstructive surgery on Monday.
If you have any information that can help investigators, call the Salt Lake County Sheriff's Office at 801-743-4000.
E-mail: syi@ksl.com
×
Most recent Utah stories