Estimated read time: 2-3 minutes
This archived news story is available only for your personal, non-commercial use. Information in the story may be outdated or superseded by additional information. Reading or replaying the story in its archived form does not constitute a republication of the story.
Keith McCord reporting A special award for a Draper man, who was recognized Thursday as a hero.
You might remember the case. In January, a man claimed with the help of prayer, he was led to a parking lot, where he found a 6- week old baby kidnapped, during a car- theft.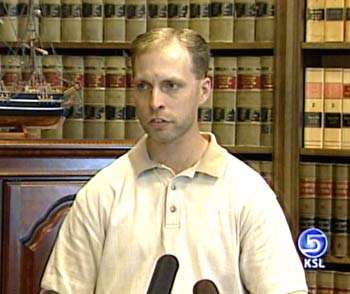 At the Utah Attorney General's Office, Shane Wilkinson was presented with the Rachel Runyan Award, an honor given to Utah citizens who respond to an Amber Alert and help recover a kidnapped child.
Shane Wilkinson: "I'm very honored to be a part of reuniting this baby girl with her mother and her father."
In January, Wilkinson was eating dinner while watching news reports about a baby in Sandy who was apparently kidnapped. The baby was in her mother's car, in the driveway, when a man jumped in and drove away.
Shane Wilkinson: "That night I felt strongly impressed that I needed to go and look for this little girl."
Wilkinson, a quiet, spiritual man, felt it was his duty as a citizen to try to help. And so he started driving. The only information he had was the license plate number.
Shane Wilkinson: "And I knew, as I started driving and looking at vehicles, I knew that I needed more help than what I could provide. So I pulled over and said a prayer."
He continued driving for about 12 minutes -- he says he "felt good" about making a right turn into Jordan Commons shopping center. It was there, he spotted the car, called 9-1-1, and waited for police to arrive.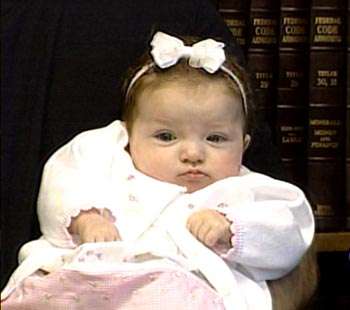 6-week old Elizabeth Kate Whitney was still in the car, and was fine. Elizabeth's mother, Kathryn thanked Wilkinson, and urged all of us to follow his example-- to be willing to help.
Kathryn Whitney/Elizabeth's Mother: "If everyone would just help out and just go look and listen, maybe we could accomplish more."
The case remains "open".. the kidnapper has not been found.
Sandy's police chief also thanked Shane Wilkinson. The chief says, over the last year, Sandy solved 4 or 5 cases with citizen input.
×
Most recent Utah stories