Estimated read time: 2-3 minutes
This archived news story is available only for your personal, non-commercial use. Information in the story may be outdated or superseded by additional information. Reading or replaying the story in its archived form does not constitute a republication of the story.
John Hollenhorst ReportingAerial photos have revealed a secret construction project in Texas that's apparently linked to a controversial polygamist sect based in Utah. Anti-polygamy crusaders say they're certain the large-scale project is being done at the behest of Warren Jeffs, the Utah man revered as a prophet by thousands of polygamists.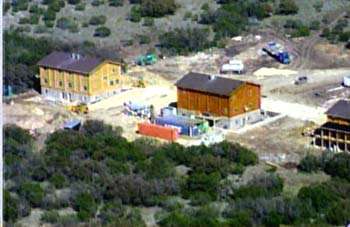 A secret compound comes as no surprise; rumors have been circulating for two months. But the location is a big surprise and something of a mystery.
The polygamist sect in the twin towns of Colorado City, Arizona and Hildale, Utah has been under intense law enforcement scrutiny in recent months. And there have been well publicized splits in the group.
The legal and media attention has alarmed those faithful to prophet Warren Jeffs. He's been rumored for months to be planning an exodus to a secret compound in Mexico. Now attention is suddenly focused on the tiny remote town of Eldorado, Texas, nearly 200 miles northwest of San Antonio.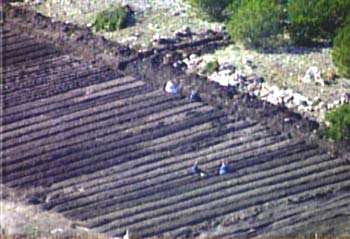 Anti-polygamy crusaders obtained aerial photos that clearly show large residential structures under construction. There's even a concrete batch plant on site suggesting further construction. Women are visible in plowed fields wearing the distinctive clothing and hairstyles of Jeffs' followers.
Nearly two and a half square miles of land was purchased for the project. Activists say a Utah man named David Steed Allred is involved, and there are obvious links to the polygamy group.
Flora Jessop, Anti-polygamy Activist: "Both companies and people. And the people that we do know are involved down there have very close familial ties to Warren Jeffs."
The local sheriff told us he's keeping an eye on the place and has seen many Utah license plates.
Sheriff David Doran, Schleicher County, Texas: "At this time I have seen no evidence of wrongdoing or anything else that would make me think that the project is anything other than a building retreat."
Why Texas, which wouldn't be much of a legal haven if anyone ever got indicted? Activists aren't sure either. One of them noted that it's a remote place with very few people, and it would be easy for Jeffs to dominate the area politically.
×
Most recent Utah stories