Estimated read time: 1-2 minutes
This archived news story is available only for your personal, non-commercial use. Information in the story may be outdated or superseded by additional information. Reading or replaying the story in its archived form does not constitute a republication of the story.
Jed Boal ReportingThe first good spring storm is soaking Utah, drenching the valleys with rain and blanketing the mountains with snow. That made for dicey driving today along much of the Wasatch Front.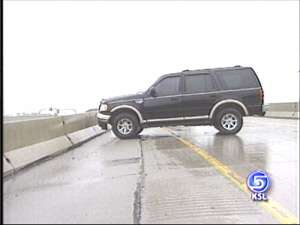 It's a good steady rainfall, nothing catastrophic, but we're not used to seeing much of it. That made a mess of driving most of the day. Most of the problems were slide-offs on I-15 and I-215. The UHP raced around to nearly 30 weather-related incidents between 7:30 and 11:00 this morning, and dozens more this afternoon.
A pick-up rolled at Salt Lake International Airport when the driver was leaving the airport and swerved to change lanes to catch his exit.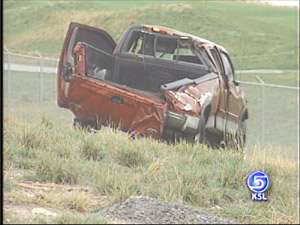 An SUV crashed on the ramp from Eastbound I-80 to I-215. The driver was going too fast, lost control, bounced off the right barrier and into the left.
Sgt. Phil Waters, Utah Highway Patrol: "The rain is building up on the roadways, 18 crashes. Basically everybody was going too fast that has lost control. Maintain discipline and you'll get where you're going."
The rain is overflowing storm drains in the places you normally see in a heavy storm.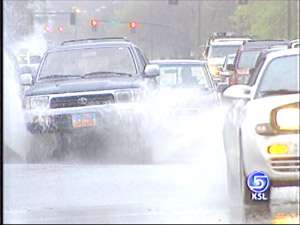 Also a reminder to slow down and move over when you see a crash. A state trooper was hit on I-15 just north of Farmington. He was sitting in his car on the side of the road working on one crash when he was rear-ended by another car. He'll be okay, but was taken to the hospital with neck soreness.
×
Most recent Utah stories