Estimated read time: 2-3 minutes
This archived news story is available only for your personal, non-commercial use. Information in the story may be outdated or superseded by additional information. Reading or replaying the story in its archived form does not constitute a republication of the story.
Sam Penrod ReportingJustice moved a step closer today for the families of a couple murdered last summer in Orem. Today a friend of the man suspected in the murders testified he saw his friend pull the trigger.
Last June two people were found shot to death in an Orem nursery. Police all along believed it was a drug deal gone bad. But today we learned the 20-year old suspect never intended to buy the drugs, but to take them by force.
Twenty-year old Seth Broomhead stands accused of capital murder in the shooting deaths of Pablo Montoya and his girlfriend Maritza Aguliar.
The victims were found in dead in the nursery last June, both shot in the head at close range. Today a friend of Broomhead's testified against him, saying he was there when Montoya and Aguilar were killed.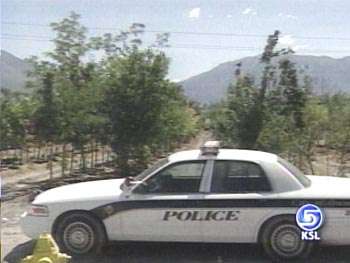 Jeremy Gerton testified he and Broomhead were friends with Maritza Aguilar. But as Broomhead went to buy a kilo of cocaine from Agulair's boyfriend in the nursery, Gerton says Broomhead climbed in the back seat of the car and suddenly fired three shots, then wiped away fingerprints on the car and walked away with ten ounces of cocaine.
Gerton testified he was in shock at what he saw and feared for his own safety, saying, "I didn't know if I would be next."
Tim Taylor, Prosecutor: "Everything that we've looked at as far as corroborating everything he's said, we feel he's been very truthful, very articulate. He has a good memory."
Prosecutors do not believe Gerton was involved in the killings. He is serving jail time for an unrelated robbery.
Prosecutors call the murders especially tragic-- a group of young people caught up in drugs, with no reason for anyone to be killed.
Tim Taylor: "No gun was found in regards to Pablo. Jeremy didn't see Pablo acting aggressively. It looks like for whatever reason Seth decided to take their lives."
A judge will decide Wednesday if there is enough evidence for this case to go to trial. Prosecutors say it is possible they will seek the death penalty if Seth Broomhead is convicted.
×
Most recent Utah stories