Estimated read time: 1-2 minutes
This archived news story is available only for your personal, non-commercial use. Information in the story may be outdated or superseded by additional information. Reading or replaying the story in its archived form does not constitute a republication of the story.
Sandra Yi ReportingThere was an unusual accident on Interstate-15 today. A truck careened off the freeway and into a pond. It took a dramatic rescue to keep the driver from going under with his truck.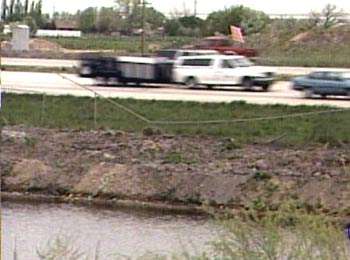 The truck went off the interstate, through a fence and into the pond. Witnesses say it was only minutes before the truck was completely underwater with the driver still inside. That's when a passer-by came to the rescue.
Wayne Olsen: "I had to get him out, that was it. I just jumped in the water, walked out in the mud until there was no more bottom, then swam to the truck."
The truck was submerged under about ten feet of water. The driver was still inside. Olsen saw the man lying under the dashboard.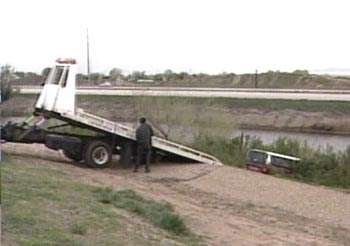 Wayne Olsen: "I tried the door, it wouldn't move. The window, it was up. I didn't know if it was locked so I yelled at some people across the way to throw me some rocks."
Troopers say the driver was going north on I-15. He passed out, drifted off the interstate, crashed through a chain-link fence and landed in the pond.
Witnesses say the driver got out through the passenger side window. Olsen helped him swim to the bank. Troopers say Olsen helped save a man's life, but Olsen doesn't want to be called a hero.
Wayne Olsen: "There was no question at all. Someone needed help, you help them."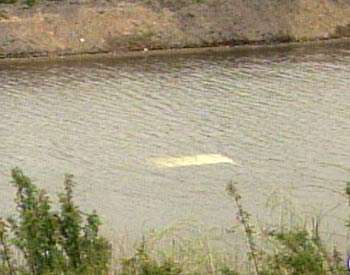 The victim suffered leg and hip injuries and was taken to the hospital.
Troopers say drugs were involved in the crash and the victim will be arrested for driving under the influence of drugs.
×
Most recent Utah stories