Estimated read time: 2-3 minutes
This archived news story is available only for your personal, non-commercial use. Information in the story may be outdated or superseded by additional information. Reading or replaying the story in its archived form does not constitute a republication of the story.
John Hollenhorst ReportingA tiny Utah company dedicated to cleaning up the movies has suddenly hit the big-time, and the giants of Hollywood are breathing down their neck. The unusual product marketed by ClearPlay just hit the shelves in Wal-Mart stores across the country.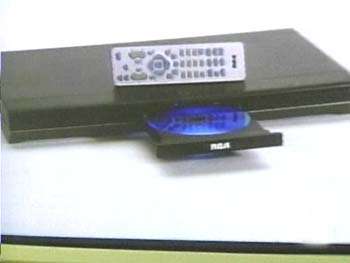 ClearPlay is so small and unassuming, they don't even have their name on the building. To find them, you follow the storage company signs to the second floor. But ClearPlay is definitely in the big leagues, battling heavy hitters like Martin Scorsese and Steven Spielberg.
In a darkened room, ClearPlay movie experts are going over the latest DVD releases. They're looking for shocking language, naked bodies and gratuitous violence. But they do not censor. They simply create software, a so-called filter, for each hit movie.
That allows parents at home to choose censorship options from a menu of 14 categories of offensiveness in sex, violence and language.
Matt Jarman: Founder of ClearPlay: "I can come in and say, 'I want to filter vain references to deity, and I want to filter graphic vulgarities. But I'm ok with crude language and humor,' or so forth."
ClearPlay software is now included in certain DVD players made by RCA. They started selling last week in Wal-Marts and K-Marts.
You plug in a regular DVD of a hit movie. If ClearPlay has previously created a software filter for that movie, you can decide what to censor. For example, in a scene from "The Matrix Revolutions", it edited out an offending word and a violent act.
Hollywood directors like Stephen Spielberg, Martin Scorsese, and Stephen Soderburgh, have filed suit. They say it violates their copyright as artists.
Stephen Soderburgh, Movie Director: "What we're trying to avoid is versions of our movies that we've worked on being created by someone who has no connection to the film and then is selling that version to the public as being representative of what we did."
ClearPlay's founder says the company isn't selling movies, and isn't even editing them.
Matt Jarman: "A customer always has the choice of watching it exactly how it is out of the packaging. And someone can continue to see movies as they've always seen movies. We're just giving additional choices. And someone can choose to use them or not."
×
Most recent Utah stories