Estimated read time: 2-3 minutes
This archived news story is available only for your personal, non-commercial use. Information in the story may be outdated or superseded by additional information. Reading or replaying the story in its archived form does not constitute a republication of the story.
Jill Atwood ReportingBoat propeller thieves strike again, and according to the experts we're making it really easy for them.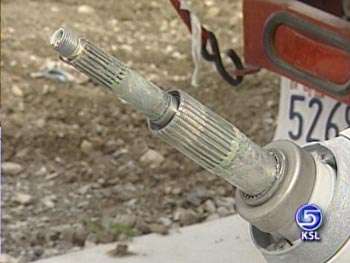 The thefts started in Utah County over a year ago, but since then they have hit all over the state. Last night they hit two boats in Riverton with props in plain site.
The prop takes no special tools to pull off -- some pliers and a wrench. So take it off yourself and put it inside or store it in the boat.
The city of Riverton has a lot of wide open space and a lot of homes under construction. Jennifer Milner says that's probably why her parents boat was a sitting duck.
Jessica Milner: "I'm assuming they came through the dirt through the mud over there cuz there is foot prints and dirt all over the place. No fences or anything."
Her mom says she noticed it was missing this morning, and was really mad because they just bought the boat two weeks ago.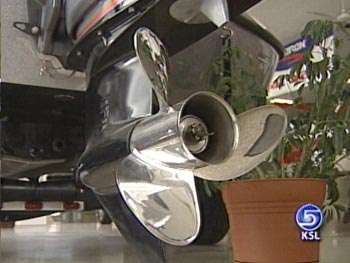 Around the corner from them, same story different boat. Scanning the neighborhood, we noticed a lot of boats in the driveway. Just beware, backing them in close to the house won't necessarily protect you; these thieves are brazen.
Casey Robertson, Robertson's Marine Inc.: "Take the propeller off and put it in the boat. Out of site is out of mind; they wont steal them. They also make covers, so you can't see the shiny propeller there."
Casey Robertson with Robertson Marine says they're easy to steal, but expensive to replace. A stainless steel prop starts at about $400.
Raeanne Fenton, Boat Owner: "I didn't know you could take a propeller off so easily. Guess we won't leave it on."
Robertson says if you do decide leave it on, lock it up.
There have been dozens of these thefts since the beginning of 2003, from central Utah all the way up to Weber County.
×
Most recent Utah stories