Estimated read time: 1-2 minutes
This archived news story is available only for your personal, non-commercial use. Information in the story may be outdated or superseded by additional information. Reading or replaying the story in its archived form does not constitute a republication of the story.
Shelley Osterloh ReportingSome budding TV journalists here in Salt Lake City have won a prestigious contest called the New Visions Award -- they are the Kid Witness News.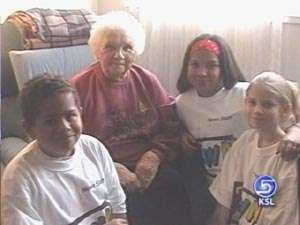 They are sixth graders from Salt Lake's Lincoln Elementary School. They put together a video on an 89-year old woman who has volunteered at their school for 13 years.
The Kid Witness News program was created by Panasonic to encourage students to develop communication and organizational skills, creativity, and inspire learning through the use of the latest digital video technology. Panasonic provides all the equipment they need, for free.
Mary Smith, Kid Witness News: "We got to work with all the equipment and at first before we even started making the movie we practiced Interviewing people."
The kids and their teacher say they were surprised to be one of only six national winners.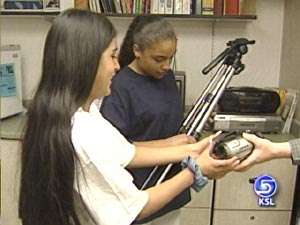 Anarosa Hermenegildo, Kid Witness News: "We have been really proud of each other. We have been so happy about it."
Darin Devey, Teacher: " I think its great for their confidence they see that there are certain rewards for working hard and putting effort into things. Recognition was good, but what they got out of it was really what they put into it."
This weekend a couple of the kids from the Kid Witness News team will travel to New York to find out if they won the overall best video prize--- a trip to Japan. But they say the real prize was getting to know a little more about someone they love and admire - Grandma Evelyn.
The Kid Witness News program is in more than 200 schools across the country, but Lincoln is the only one in Utah.
You can watch the videos and the awards program on a live webcast Monday morning.
×
Most recent Utah stories