Estimated read time: Less than a minute
This archived news story is available only for your personal, non-commercial use. Information in the story may be outdated or superseded by additional information. Reading or replaying the story in its archived form does not constitute a republication of the story.
(Salt Lake City-AP) -- Chuck-A-Rama is serving up an apology to the low-carb couple cut-off from eating beef at the buffet.
Chuck-A-Rama's CEO says the chain has invited Sui Amaama and his wife Isabelle Leota back to the restaurant. And he's apologized for their bad experience on their last trip.
The couple were told by the manager of the restaurant last week that they could not have any more roast beef.
They were offended and asked for their money back. When the manager declined, the police were called to escort the couple out of the restaurant.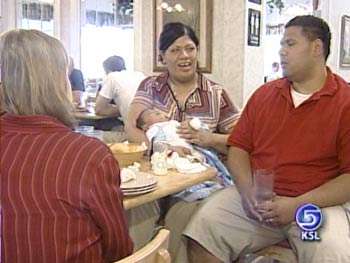 Leota has said she's embarrassed by the incident, but were NOT available for comment today.
(Copyright 2004 by The Associated Press. All Rights Reserved.)
×
Most recent Utah stories