Estimated read time: 2-3 minutes
This archived news story is available only for your personal, non-commercial use. Information in the story may be outdated or superseded by additional information. Reading or replaying the story in its archived form does not constitute a republication of the story.
Jill Atwood ReportingEmilia Elizondo, Rosie's Sister: "If this is it, this would be my mother's best mother's day present."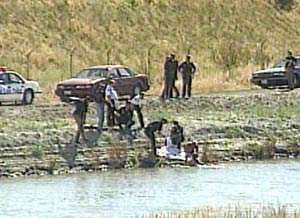 In the past, police leads in the Rosie Tapia murder case have turned up nothing. Now, almost nine years later, could this one be the one police have been waiting for?
Police won't say the suspect's name, but we know it's someone they have questioned before in this case; you can bet they'll be talking to him again.
Her missing photo is worn and dated, but the memory of that day for this family is still very fresh.
Emilia Elizondo: "I remember everything to the t. From when my mom woke, discovered her gone, the exact words she told me."
On August 13th, 1995 six-year old Rosie Tapia was taken from her bedroom, sexually assaulted and murdered. To this day police have not found her killer, but now they have a possible break.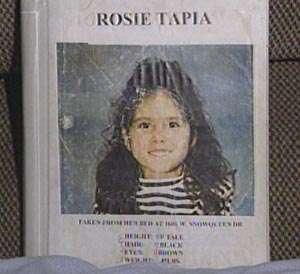 Det. Kevin Joiner, Salt Lake City Police Dept.: "It's somebody that we have talked to in the past, and Midvale has come forward with some more information, and we're going to look at it and see if helps us come to a resolve on this."
Police confirm it is someone who lived nearby, but they won't say his name. They also confirm he is already in prison on an unrelated crime. Tonight investigators will pour over every shred of evidence from the case, including trying to match DNA samples.
Louise Delgado, Rosie's Aunt: "Every year when her birthday comes we think about it. We go through the whole things. We've got our suspects that we think could have done it, but they've been cleared so who else could have done it."
Today Rosie would be 15. Her mother Lewine surrounds herself with her memory; she wonders how she would be and what she would look like.
Lewine Tapia, Rosie's Mom: "It is hard, so many years and finally a break, I'm just hoping the right break."
Mrs Tapia says she won't rest until she knows who killed her daughter. As you can imagine, she is a very over-protective mom now with her other children. We keep you posted on this new information.
×
Most recent Utah stories