Estimated read time: 1-2 minutes
This archived news story is available only for your personal, non-commercial use. Information in the story may be outdated or superseded by additional information. Reading or replaying the story in its archived form does not constitute a republication of the story.
Richard Piatt ReportingA Salt Lake City man's disappearance is as mysterious to police as it is to his family, friends and coworkers, but you might be able to help find him.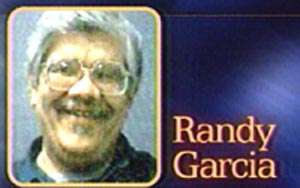 Authorities are asking if anyone has seen 53-year old Randy Garcia. The sobering caveat is that he's been missing for more than a month.
Garcia is described as 6 feet 1 inch tall, 275 pounds. He's a Hispanic man with graying black hair, brown eyes, he wears glasses, and he has a learning disability.
Randy worked the swing shift at the Salt Palace in the housekeeping department, according to staff there. And according to police he didn't live too far from there.
He was last seen Sunday April 11th near his apartment---near 200 north and 200 west in Salt Lake City. And the strange thing is there doesn't seem to be any reason for his disappearance.
Dwayne Baird, Salt Lake City Police: "We've been to his apartment; there isn't anything out of place. It doesn't appear he took anything with him. He didn't make any preparations to leave here or stay anywhere else."
If you have any information on his whereabouts, please call the Salt Lake City police department at 799-3000. Detectives are eager to pursue any lead in this case, which is stalled.
Garcia's sister Darla Allen told KSL radio she is very concerned about her brother whom she describes as a kind and trusting man.
×
Most recent Utah stories