Estimated read time: 2-3 minutes
This archived news story is available only for your personal, non-commercial use. Information in the story may be outdated or superseded by additional information. Reading or replaying the story in its archived form does not constitute a republication of the story.
Debbie Dujanovic reporting Rachel Honsvick, 22, turns up in Kentucky.
The woman from Utah disappeared while jogging Friday night in Cincinnati, prompting a massive search. But now we learn she had planned to disappear.
Turns out Rachel got a case of cold feet. She was set to be married in three weeks back home in Utah.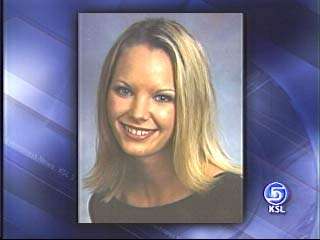 Now the wedding's off, police, family, and friends are left picking up the pieces.
Steve Honsvick: "Rachel, when you hear this, we miss you and want you home."
The day begins with a tearful plea from Rachel's father Steve Honsvick. He arrives in Ohio to help with the massive search for Rachel.
She disappeared Friday night, left her nanny job for a jog outside Cincinnati, and never returned.
Volunteers and police launch a massive effort, 3500 flyers go out.
Back in Utah today, family and friends gather. She grew up in West Valley. Her parents still live here. Another plea goes out.
Quinn Frampton/ Family Spokesperson: "It's really effected everyone in the neighborhood, the community, everyone around."
By mid-afternoon fears of a kidnapping give way to a case of cold feet.
Rachel went jogging Friday night without her cell phone. But police trace calls she made before she left.
They use phone numbers to track down friends in Kentucky and find Rachel's staying with them. She turns herself in.
Police spend hours interviewing her. She reveals that while out Friday night, she jumped in a car with friends and took off.
Her sisters back in West Valley stay strong, and supportive.
Amy Honsvick/Rachel's Sister: "The worst days of my life, but today, the best."
Shelissa Martin/Rachel's Sister: "I'm just glad she's safe. It's been a living nightmare for two days."
By telephone Rachel's father says his daughter did an immature thing. Three weeks before her wedding, she panicked.
Steve Honsvick/Rachel's Father: "She just had wedding jitters and just wasn't thinking clearly so she stayed with some friends to figure out what she's going to do with her life."
She's already made some big decisions since being released from police custody. Rachel's called off her June wedding, broken up with her fiancee, and returned to Kentucky to stay with those friends. When asked if she has any plans on coming home to Utah, her father says "No."
Before all this, Rachel had planned on moving back to Utah this Saturday and get ready for her wedding. So she'd already quit her nanny job.
×
Most recent Utah stories