Estimated read time: 2-3 minutes
This archived news story is available only for your personal, non-commercial use. Information in the story may be outdated or superseded by additional information. Reading or replaying the story in its archived form does not constitute a republication of the story.
Sam Penrod Reporting The husband of a newlywed couple involved in a severe car crash yesterday along I-15, has been released from the hospital. But his young bride is fighting for her life.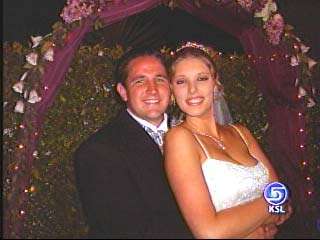 Today a husband holds onto hope for his new bride who was critically injured yesterday in that horrible crash on I-15.
The driver of one of the cars, 28-year old Thad Goodman, was killed. In the other car was a newlywed couple on their way to their first home in Colorado. 20-year old Tara remains in critical, but stable condition. And while her future remains uncertain today, her husband and her father are saying thanks to the everyday citizens who helped to save her life.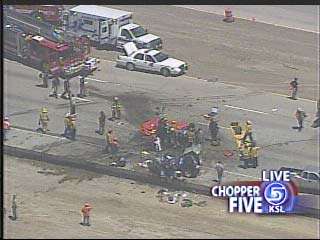 John Eichinger and his new son in law Josh Berendes are waiting and praying for any improvement of their daughter and wife, 20-year old Tara.
John Eichinger, Father of Accident Survivor: "She has not come out of her coma; she has some pressure on her brain, fluid on her brain, she has a lot of injuries internally."
Josh is out of the hospital, and while he has broken bones and bruises, he says his heart hurts for his new wife Tara.
Josh and Tara were passing through Utah yesterday afternoon on their way home after their honeymoon, when their car was hit head on. Josh says he remembers very little from the crash, but will never forget those who came to their rescue.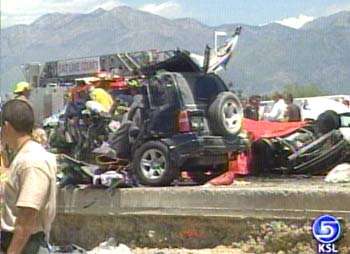 Josh Berendes: "Through all the chaos, everyone running around helping out, I really appreciate all the help people gave us. I owe every one of you my life."
Josh was returning to his work as a youth pastor in Littleton, Colorado. Tara just graduated from college and has done modeling work in the past. Now their families are doing what they can to get them on the road to recovery.
John Eichinger: "They were on their way home from their honeymoon, all of their wedding gifts, the wedding dress was all destroyed that but that's all material things. What's important is that Josh and Tara heal form this."
The highway patrol is still investigating what happened in the crash, but admit it may be hard to determine exactly what happened yesterday.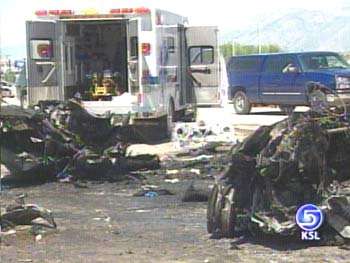 ×
Most recent Utah stories