Estimated read time: 2-3 minutes
This archived news story is available only for your personal, non-commercial use. Information in the story may be outdated or superseded by additional information. Reading or replaying the story in its archived form does not constitute a republication of the story.
Sandra Yi ReportingA mother is mourning the loss of her four-year old son who drowned in a swimming pool yesterday. The boy drowned at the water park in Cherry Hill. Family friends hope their story will spare other parents similar heartache.
For those who knew him, the loss of this four-year old boy is hard to believe.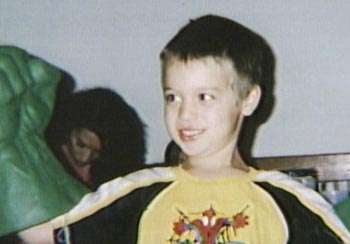 Ryan Lucas, Friend: "You're trying to convince yourself that someone's playing an evil joke on you."
Kaleb Kornkven drowned yesterday while playing in a shallow swimming pool at Cherry Hill. Some kids told the adults they had been playing a 'hold your breath' game. Kaleb's mom was nearby.
Ryan Lucas: "She knew where Kaleb was the entire time, and all of a sudden there was a kid laying on the side of the pool and it was Kaleb."
Just last month a 12-year old Richmond girl also drowned while playing a 'hold your breath' game. Salt Lake County Fire officials know of several other drownings already this year. They say children ages four and under have the highest drowning death rate, and of all preschoolers who drown, 75 percent were missing from sight, no more than five minutes.
Capt. Jay Ziolkowski, Salt Lake County Fire Dept.: "There are too many variables to take into consideration. We as parents have to do everything we can to minimize those risks."
Kaleb's friends are also speaking out in hopes their story will raise awareness about pool safety. They shared stories of a little boy who loved superheroes.
Ryan Lucas: "Never once have I seen him cry. Tough, brave kid. Four-years old, he was definitely past his years."
They say in his short life, Kaleb brought joy to many people.
Ryan Lucas: "We loved Kaleb and we love Chalese and that's why we're going to do everything in our power we can do to help her through this horrible tragedy."
Kaleb's mother is part of the Toa Theatre Company. It is putting on a production of the 'Jungle Book' this weekend. All proceeds will go to pay for Kaleb's funeral expenses. For tickets or to donate, follow the links.
×
Most recent Utah stories