Estimated read time: Less than a minute
This archived news story is available only for your personal, non-commercial use. Information in the story may be outdated or superseded by additional information. Reading or replaying the story in its archived form does not constitute a republication of the story.
(Denver-AP) -- It's been exactly four weeks since a fiery crash in Utah critically injured a woman traveling to Colorado to start a new life.
Now, the family of 20-year-old Tara Eichinger Berendes is preparing to take her home to San Jose, California.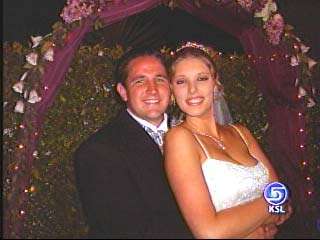 Berendes and her new husband, Joshua, had been married only ten days before another car collided with their sport utility vehicle on Interstate 15 near Salt Lake City.
Twenty-eight-year-old Thad Goodman of Taylorsville died instantly.
Tara Berendes is still clinically comatose at a Salt Lake hospital, but could be discharged to a San Jose facility later this week. Josh Berendes has already been released from a hospital.
The Berendeses were in the process of moving to Littleton, Colorado when the crash occurred.
(Copyright 2004 by The Associated Press. All Rights Reserved.)
×
Most recent Utah stories