Estimated read time: 2-3 minutes
This archived news story is available only for your personal, non-commercial use. Information in the story may be outdated or superseded by additional information. Reading or replaying the story in its archived form does not constitute a republication of the story.
Sandra Yi reportingA man is beaten and carjacked outside his home in Salt Lake County. It happened Thursday morning, with the suspects still on the loose.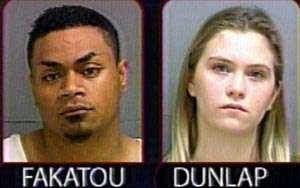 Sheriff's Deputies are searching for 24-year-old Niue Fakatoe and 22-year-old Celeste Johansen-Dunlap.
Salt Lake County Sheriff Deputies say the victim was at his house for about an hour this morning, but it's unclear what went wrong.
The victim was attacked behind the house, in or just outside the garage near 3616 S. 900 East.
Salt Lake County Sheriff Deputies say the two suspects hit the victim with a rifle and a screwdriver. Then they took his truck.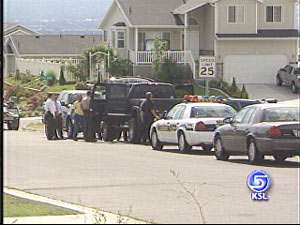 Shortly afterwards, a UTA bus driver saw the victim near the street, and called for help. The man was taken to the hospital with minor injuries to his face.
Sgt. Rosie Rivera, Salt Lake County Sheriff's Office: "He stumbled from the house, was walking towards the road when the bus driver found him."
Michael Battisti, Works Next Door: "It's always been quiet here for years and it's just something that you hear going on all over but you don't expect it to happen right next door."
The victim's truck has since been found in West Jordan. It was abandoned, in the area of 5500 West and 6850 South.
The suspects do have a rifle, so they're considered armed and dangerous.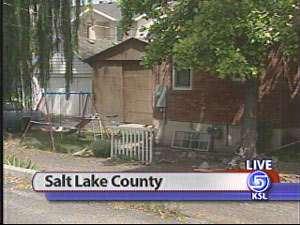 Authorities say the victim and the suspects know each other. They're known to frequent the home. In fact, the female suspect lives there.
Deputies say, there is evidence of drug use in the garage and they're trying to figure out if this was all drug related.
I talked to a woman in the home this morning. All she would say is she was in the shower and didn't see or hear anything. She did say, she knows the three of them.
×
Most recent Utah stories