Estimated read time: 2-3 minutes
This archived news story is available only for your personal, non-commercial use. Information in the story may be outdated or superseded by additional information. Reading or replaying the story in its archived form does not constitute a republication of the story.
Kimberly Houk ReportingTwo Springville girls who narrowly escaped being abducted owe their safety to a watchful neighbor.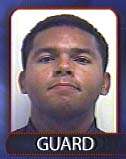 A neighbor was watching everything going on with a seven-year old girl and a twelve-year old girl, from his window. He saw a 25-year old man approach them and talk to them. He says he just didn't feel quite right about it, and he called police.
Lt. Dave Caron, Springville Police Dept.: "As a result of that, these little girls are safe today, rather than not being safe. So they are really really fortunate."
Fortunate because a retired police officer kept an eye on them and kept them safe.
Police caught up with the suspect, Jimmy Guard, in the girls' back yard. They say he was about to walk to his car with the seven-year old girl. He agreed to let them search his car, and what they found was chilling.
Lt. Dave Caron: "He had a hatchet underneath his front seat. He had some sexually oriented items in the car, a number of different things. He had a video camera and tripod in the car."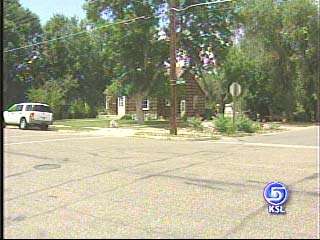 They also found a pair of latex gloves, duct tape, and a pill that police fear may have been used to render the girls helpless. It's now on its way to a lab for testing.
Lt. Dave Caron: "It sends a chill up your spine. In some ways you feel really good because you caught them. In other ways, you sit there and you think, 'Holy mackerel, what have we got, what could have happened?'"
Police want to remind parents to teach their children not to talk to strangers. And they say they say they feel lucky today that an observant neighbor saved these girls.
Lt. Dave Caron: "The neighbor was really on the ball. They did a great service to those kids."
The suspect does not have a criminal record that police know of. Police say he's lived in Utah for the past year and a half and police don't know where he came from before that.
×
Most recent Utah stories