Estimated read time: 4-5 minutes
This archived news story is available only for your personal, non-commercial use. Information in the story may be outdated or superseded by additional information. Reading or replaying the story in its archived form does not constitute a republication of the story.
If you wish to volunteer for the search, you are asked to go to the LDS Stake Center located at 142 W. 200 North in downtown Salt Lake. Volunteers will be taken until 6pm this evening, and again on Thursday starting at 8 am. Volunteers need to be at least 18-years-old. Please bring a Photo ID with you.Samantha Hayes and Sam Penrod Reporting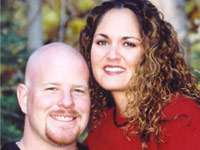 Shocking new information about the husband of the jogger who disappeared three days ago in Memory Grove.
Douglas Hacking, Lori's Father-in-Law: "We were under the impression that he had graduated from the University of Utah recently. And we just found out a few minutes ago he never even applied to medical school at North Carolina."
There were things that seemed certain to family members about Mark Hacking's past and future. But today those closest to him were shocked to learn they have been deceived.
The couple seemed to be embarking on a new and exciting future -- a baby on the way and a move to North Carolina to attend Medical School this week. But the school says it has no record of Mark Hacking. No acceptance. No application. Many things about Mark Hacking are no longer certain.
Douglas Hacking: "Just want you to know that about 15 minutes ago we were made aware of some information that we did not know."
All week Hacking's parents have talked about what they thought were certainties in their son's life.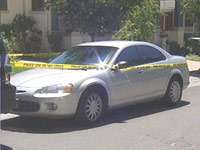 Douglas Hacking: "He just finished graduating from the University of Utah with a degree in psychology. He's been accepted to medical school in South, errr, North Carolina, and we were planning to drive back there next week."
Today they learned what the police have known since yesterday. Hacking never graduated from the University of Utah. And the University of North Carolina-Chapel Hill, where Mark claimed to have been accepted for Medical School, has no record of him ever applying.
Douglas Hacking: "The hard thing for us to understand is he had moved, gone back to North Carolina he and Lori picked out an apartment, had packed all their belongings, had arranged for a moving truck to come to pick up their belongings."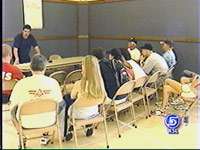 Sources tell Eyewitness News Mark Hacking was admitted to the University of Utah Hospital, presumably under great stress. Police say he has cooperated with the investigation.
Rick Dinse, Salt Lake City Police Chief: "There is no question at this point in time that he is a person of interest and he obviously, would be under these circumstances regardless of the information we had."
Investigators searched the Hacking residence for the second time, taking some items from the couple's apartment with them.
Regardless of the new developments, family members are focused on their daughter.
Thelma Soares, Lori's Mother: "Lori's still missing. Please help us find her."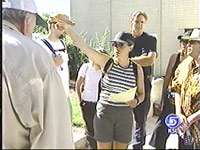 During the press conference today Douglas Hacking said he planned to talk with this son tonight and get an explanation. So, what do we know about Mark Hacking?
Mark Hacking has been at University Hospital for the last couple of days, in the psychiatric ward and is under suicide watch. Despite reports from his family that Mark Hacking was staying at the home of a friend, Eyewitness News has learned Hacking was admitted to the psychiatric ward at University Hospital, because he was distraught over the situation involving his wife. It's something police still refuse to confirm.
Mark Hacking reported to police Monday morning at ten that his wife was missing. That was after Hacking called Lori's office and was told she didn't show up for work.
Mark Hacking, Monday "She never made it in this morning. I panicked, I called the police, and I raced over here and found her car."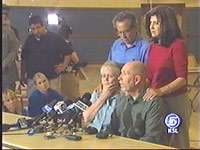 Despite questions now about Mark Hacking's credibility, a lifelong friend says he stands behind him.
Ross Williams, Friend of Mark Hacking: "Anything with Mark being dishonest is garbage."
And regardless of the news that Hacking was never accepted to medical school, everyone tonight is hoping this plea made Monday afternoon was genuine.
Mark Hacking: "Anybody, who can possibly, if you can make it, please come, that's all."
Mark Hacking is employed at a psychiatric ward, however it is not the one here at University Hospital.
Meanwhile, we still don't know what happened to Lori Hacking, and her family is desperate for answers.
Thelma Soares, Lori's Mother: "Lori is still missing and that's what is important right now. We'll work the other stuff out. Lori's still missing please help us find her."
More than 300 volunteers turned out today to do just that. A lower turnout than yesterday, but that may be due to confusion over where the volunteers should meet. And there is concern tonight the revelations surrounding Mark Hacking may hurt the volunteer effort.
Karalyn Davies, Volunteer: "Hopefully not, because I've heard about it too, but I'm still here."
Libby Hooke, Volunteer: "On the radio on the way up here, we heard about Mark and I was kind of disappointed. But I don't know what to think because I don't know the Hackings and I don't know Mark."
The focus of the search has shifted from City Creek Canyon to a door- to-door effort.
×
Most recent Utah stories