Estimated read time: 2-3 minutes
This archived news story is available only for your personal, non-commercial use. Information in the story may be outdated or superseded by additional information. Reading or replaying the story in its archived form does not constitute a republication of the story.
WEBER COUNTY - Saturday marked the first day of the general rifle deer hunt in Utah.
The Ogden Valley area of Weber County is usually packed with hunters and deer, but Saturday morning it was slower than usual, and wildlife officers have a good idea as to why.
David Beveridge is a conservation officer with the Utah Division of Wildlife Resources, and when the first day of the hunt rolls around he knows he's going to be busy.
Saturday morning, while patrolling near Huntsville, Beveridge performed the usual routine of checking licenses and guns. He even stopped to congratulate 12-year-old Chase Bauerle on shooting his first deer ever while out with his dad.
He says he noticed something unusual this year. "It's quieter than normal for my area," said Beveridge.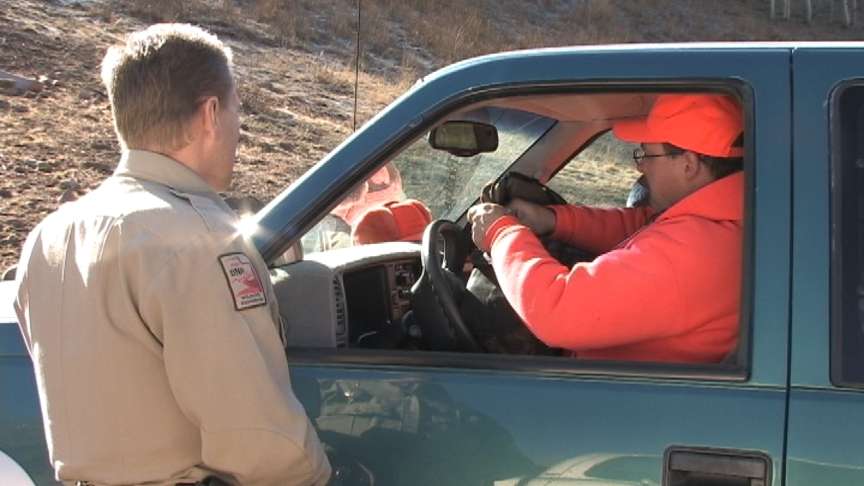 Beveridge says on most opening days of the hunt, you'd see hunters and their deer everywhere in camps near Monte Cristo.
Not Saturday morning though, and wildlife officers think they know why.
"We had a hard winter two years ago. Our buck to doe ration is down a little bit. So maybe people are just going to other places," he said.
Two seasons ago, heavy snow made it tough for deer to find food. The DWR put together an emergency feeding program for them, but still, many didn't make it through the winter.
"The herds have come back a little bit since that big snow year. They're still down. They're still trying to recover," says Ron Hodson, the northern regional supervisor for the Division of Wildlife Resources.
There were some hunters, but not as many as normal for this area.
"It ought to be a fairly decent hunt. It won't be great, but it's at least worth being out there," says Hodson.
Just ask Chase Bauerle. He'll never forget this day.
"That's great. That's what we need. The kids are our future," says Beveridge.
Wildlife officers say in the northern region, hunters should see more yearling bucks. They also say deer are starting to recover from that heavy snow two seasons ago.
The general rifle season ends Sunday the 25th.
E-mail: acabrero@ksl.com
×
Related links
Most recent Utah stories