Estimated read time: 1-2 minutes
This archived news story is available only for your personal, non-commercial use. Information in the story may be outdated or superseded by additional information. Reading or replaying the story in its archived form does not constitute a republication of the story.
Debbie Dujanovic reporting There was a fire Monday, on the 23rd floor of the Utah One Center, located at Main and 2nd South in downtown Salt Lake.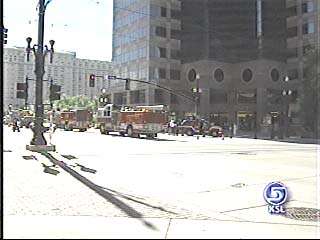 It was recipe for potential disaster. But fire fighters say one thing helped keep everyone safe.
That one thing: a thorough evacuation plan.
Everyone used the stairs to get out. Some on the 4th floor say they were out of the building in less than a minute.
Fire fighters on scene call the evacuation plan impressive.
An electrical short near a water heater on the 23rd floor sparked the fire. Smoke filled the upper floors of the building.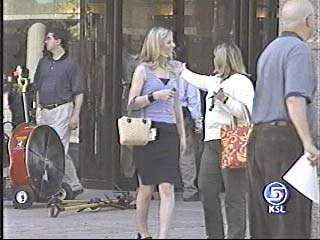 A lot of the offices here belong to financial institutions, but the fire broke out on the floor that houses Utah Power's offices.
No one got hurt, and the hundreds of people who work here got out in a hurry after the fire alarms went off.
Melissa Smith/Building Employee: "We could hear them in the stairwells, and we got a call too from our offices on the 6th floor and that's when we started going down the stairwells."
Dennis McKone/Salt Lake City Fire Department: "They have a plan in place that they evacuated, crews got up there and found that we have heavy smoke on the 23rd floor."
Employees were allowed back in the building about an hour later.
Fire Officials say they want to remind people who work in high-rise buildings to know the evacuation plan.
Spokesperson Dennis McKone says, while this building's always been good about using an evacuation plan, and testing it, many buildings around the city are not.
×
Most recent Utah stories