Estimated read time: 2-3 minutes
This archived news story is available only for your personal, non-commercial use. Information in the story may be outdated or superseded by additional information. Reading or replaying the story in its archived form does not constitute a republication of the story.
Samantha Hayes reportingDeep down they may have known the worst had already happened to Lori. But her family and the family of Mark Hacking were probably hoping somehow it wasn't true.
Today those fears were realized.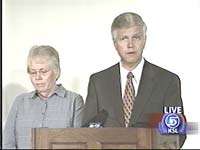 On the day of her son-in-law's arrest for the murder of her daughter, Thelma Soares stood in silence. But her words were heard. Her tears were felt.
Scott Dunaway/Family Spokesperson: "Our lives will never be the same, and we will grieve for her and miss her until the day we die."
Nothing was said of Mark Hacking, the man Thelma and Herald Soares once entrusted their daughter to.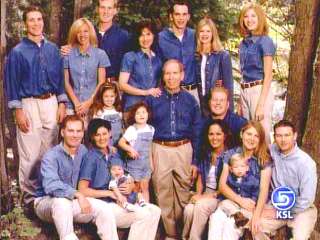 Instead, a remarkable show of support for his family and the relationship they have shared since their children were married.
Scott Dunaway: "To the wonderful Hacking family who has shared this tragedy with us, may the Heavenly Father strengthen you in the difficult days ahead. You know of our love for you."
Angela and Ryan Schill knew both Lori and Mark in high school, and knew their families.
Angela Schill/ High School Friend: "As heart wrenching as it was to see her, I was so impressed with what she said and her compassion for the Hacking family, and acknowledging that they will be going through tremendous pain also."
While the mystery of Lori's disappearance appears to be solved, Schill says both families face a rough emotional road ahead.
Angela Schill/ High School Friend: "I just think when the media dies down and the sensationalism and all that, and the families are left to deal with everyday life... I hope and pray that people can have the compassion to perceive their needs. The way to honor Lori is to look at the family and do things she would want for them."
The Hacking family did not comment on their son's arrest.
×
Most recent Utah stories