Estimated read time: 2-3 minutes
This archived news story is available only for your personal, non-commercial use. Information in the story may be outdated or superseded by additional information. Reading or replaying the story in its archived form does not constitute a republication of the story.
Amanda Butterfield reporting In only hours from now, police will be back out at the Salt Lake landfill with cadaver dogs searching for the body of Lori Hacking.
Thanks to the dogs, police have already narrowed down the search for Lori significantly.
The dogs get years of training, making them worth tens of thousands of dollars.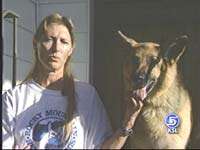 KSL spoke with a dog trainer from Bountiful, and though her dogs are not being used in the Hacking case, she says she's worked with some of the dogs and trainers from Duchesne county that are. She says they have a good chance of finding Lori.
With over 550 acres of trash dozens of feet deep to search for Lori in, it was with the help of cadaver dogs that police have been able to focus the search to roughly the size of two football fields.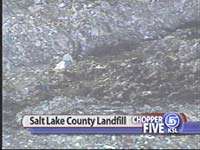 Nancy Hachmeister, Rocky Mountain Rescue Dogs: "Once the scent comes up, they narrow down the search area tremendously."
According to Nancy Hachmeister, a dog trainer for over two decades, that's saving police a lot of time and money. But it's no easy job.
At the landfill the dogs are bombarded with thousands of different smells, from rotting food, to dirty diapers, and everything else people toss out.
But if there's even a whiff of decay, and the dogs are close, they'll smell it.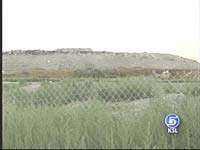 Nancy Hachmeister: "The dogs noses are remarkable, we haven't even tapped into their capabilities. So it's actually the smell to permeate through all those layers for the dogs to determine where it's at."
Tonight will be the fifth time in two weeks the dogs have assisted police at the landfill.
Like Ivey, the Duchesne County dogs are crossed trained and have been called from the landfill for search and rescue missions.
But tonight they'll be back, and Nancy says it won't make a difference if Lori's body has been there two hours, or two years -- there will always be a scent dogs can pick up.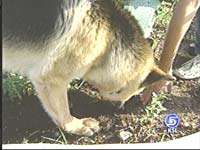 And if they do smell Lori's body, there won't be any digging or barking, that's only if the person is found alive.
Nancy Hachmeister: "Most of the people who work cadaver dogs require a sit or a down."
This is done so as not to disrupt a possible crime scene.
Salt Lake Police say they are confident they'll find Lori's body, and plan to search the landfill until they do. They say they do not want the final resting place of the 27-year old to be the Salt Lake landfill.
×