Estimated read time: 2-3 minutes
This archived news story is available only for your personal, non-commercial use. Information in the story may be outdated or superseded by additional information. Reading or replaying the story in its archived form does not constitute a republication of the story.
Kimberly Houk ReportingSalt Lake City's mayor, Rocky Anderson, has yet another idea for how to liven up downtown. He wants to turn a dilapidated building that sits in the heart of the city into student housing for the University of Utah. But it's a plan that may have more than 100 low income people looking for somewhere else to live.
Tivoli is a housing development made up of single rooms that people rent. It doesn't look nice, but it's an affordable option for many who would have to leave under the Mayor's proposal.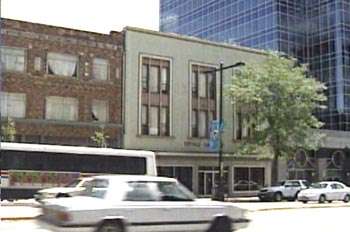 Tim Funk, Crossroads Urban Center: "I think that this is the most misguided concept that the mayor has ever brought up. I don't see how bringing basically limited income, voluntary poor students downtown is going to do anything except create more poverty downtown."
But Rocky disagrees, saying downtown needs more young people roaming around, spending money.
Mayor Anderson: "Bringing students down would mean more money coming into our restaurants, our retailers. We'd have more coffee shops, book stores, all of that."
But does this city need more student housing when there are three vacant dorm buildings on the U of U campus and there's a four-year waiting list for people who qualify for affordable housing in the city? Rocky says he wants to give students the option of moving off campus and into downtown.
Mayor Anderson: "This is the perfect solution."
The people who live there now represent the bottom 10-15 percent of salt lake's income range. They are extremely poor, but they do hold jobs and they can afford to live on their own without any governmental assistance. But if they turn the building into student housing, what happens to the people who live there now?
Tim Funk: "It means that they could very well become homeless."
Mayor Anderson: "The people who are living there now would end up being relocated."
Funk says the funds aren't there to relocate people, but Rocky says the money is there and he promises these people will not be left out in the cold.
The mayor says the city will be building another low-income single room occupancy building in the future. It will be located down the street from Tivoli.
×