Estimated read time: 2-3 minutes
This archived news story is available only for your personal, non-commercial use. Information in the story may be outdated or superseded by additional information. Reading or replaying the story in its archived form does not constitute a republication of the story.
Shelley Osterloh ReportingAthletes aren't the only ones gearing up for next week's Olympic Games. NBC's "Today Show" is almost finished setting up its studio in Athens. It has a great view of the main Olympic stadium, sliding windows giving the set an open-air option and 150 studio lights.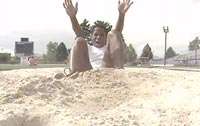 And our team from KSL will be right along side the Today Show, bringing you stories about Utah people in Athens for the games. Shelley Osterloh and Tom Kirkland leave this weekend.
Here's a look at just some of the athletes with Utah ties who will be competing in the games.
It's been a tough four years, but Rulon Gardner will defend his gold medal in Athens. In Sydney the farm boy from Star Valley Wyoming managed the biggest upset in wrestling history and created a Miracle on the Mat beating the un-beaten Russian Greco Roman wrestler.
Heber City's Cael Sanderson is arguably the best wrestler in NCAA history --going undefeated all four years. The freestyle wrestler is a medal contender.
Cache County's Justin Wilcock started diving at age 12 after doing gymnastics for five years. He'll compete in the three meter springboard.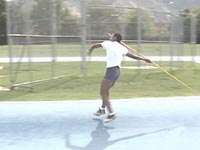 And another Brigham Young University diver will be in Athens --- Salt Lake City's Rachell Kunkel will take time off as a labor and delivery nurse to compete in Athens.
Tiffany Lott-Hogan barely missed qualifying for Sydney games, but this time around the BYU track star, coach and mother will compete in the Heptathlon. Her friend and training partner BYU grad Marsha Mark Baird will represent her country of Trinidad in the Heptathlon.
Air Force first lieutenant James Parker is a former Northridge Knight and Utah State Aggie and America's only male Hammer thrower. And Utahns will have plenty of basketball to follow at the Olympics.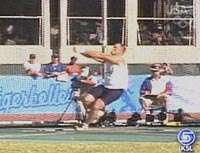 Carlos Boozer just signed a 68-million dollar contract with the Jazz, but first the Alaskan will play for team USA, and against Jazz teammate Carlos Arroyo who will play for his home country of Puerto Rico and even carry that nation's flag in Opening Ceremonies.
University of Utah Star Basketball player, Andrew Bogut' will return to the U this fall, but first Andrew leads the Australian Olympic hoop team to Athens.
And that's just the short list. Utah is well represented in the Athens Games. You'll want to stay with KSL because Tom Kirkland and Shelley Osterloh have exclusive access to theses Olympians and will bring their stories home.
×