Estimated read time: 2-3 minutes
This archived news story is available only for your personal, non-commercial use. Information in the story may be outdated or superseded by additional information. Reading or replaying the story in its archived form does not constitute a republication of the story.
John Daley ReportingOne observer of the media warns that in the race to be first in covering the Hacking case, some news organizations risk crossing the line.
In the past couple of years this news market has seen at least three local stories, each in part involving an apparent or real kidnapping, which were catapulted into the national media spotlight: the Elizabeth Smart story, the saga of Marine Corporal Wassef Ali Hassoun, and the Hacking case.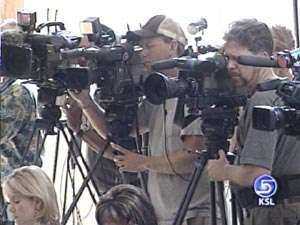 It's not surprising the Lori Hacking murder has drawn so much local and national coverage, according to University of Utah Communication professor Brian Massey, particuarly because of the mystery involved and because the families have been so open in expressing their thoughts and feelings. He calls it a legitimate local story.
Brian Massey, Uni. of Utah Communication Professor: "People locally are interested in the story. I think and the media are responding to that audience interest as the media properly should because it's a local story and it happens in people's neighborhoods and people have an interest in following that kind of story."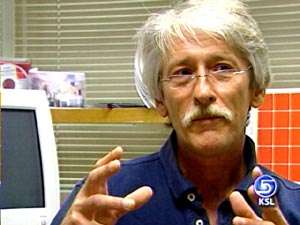 But Massey draws a sharp distinction between local and national coverage. He warns of the danger of local news operations emulating some of the national and cable media outlets, and being drawn into too much sensationalism and speculation.
Brian Massey: "At the national level a story like this becomes a commodity. At the local level it's more a story of the human tragedy that has happened to our neighbors, people we know, people who live in the same community with us. At the national level, it's commodity. It is something to sell."
Massey says one big problem with devoting too much time to one story is that it crowds out other stories that may have an impact on many more people, but are less dramatic.
×