Estimated read time: 2-3 minutes
This archived news story is available only for your personal, non-commercial use. Information in the story may be outdated or superseded by additional information. Reading or replaying the story in its archived form does not constitute a republication of the story.
SALT LAKE CITY -- If you have a cell phone and value your privacy, listen up. A technology, growing more popular by the day, will allow someone else to place a call or send a text message that shows up as a call or message from you.
This is a case of identity theft meets caller ID, and the most disturbing part is it's legal.
Stephanie Evan-Stock first noticed she had a problem when she received an unnerving text message Wednesday.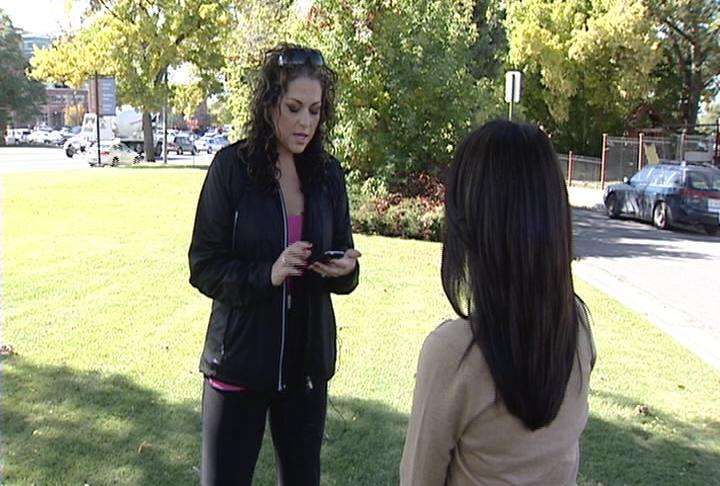 "It said: 'I can see you standing there. I hope this doesn't freak you out.'" Evan-Stock said. "I saw this text, and it makes you kind of stop, and you think, well, somebody could be watching me."
But then Evan-Stock looked at who it was from: herself. And the text wouldn't stop. It repeated itself every minute, the same text over and over.
So, Evan-Stock called AT&T, and the technician said it was probably caller ID spoofing--a problem he couldn't help her with. It's when someone changes their caller ID to appear as someone else.
"He told me that there are hundreds of applications out there that you can purchase or download for free," Evan Stock said.
In fact, all you have to do is go into a website that offers the downloads, pay a fee and fill out a form. Then the site just says: "You can be who you want to be."
Pablo Carbajal co-owns Wireless Giant in downtown Salt Lake City, and he said it's easy to go online and change your caller identity, and you don't need to hack into anyone's information.
"I'm not doing anything to the other person's account. That's why it's really not illegal, or it's not prohibited, because I'm not affecting your account. I'm affecting my own account," Carbajal explained.
But Evan-Stock said she feels that a lot of damage can be done.
"As a business person, I started thinking about my company. I thought, they could stage me as my business. Somebody could text someone else saying they're me," Evan-Stock said.
Most of the spoofing services guarantee that you won't be traceable, just as Evan-Stock found out. She said she's not going to be as trusting of caller ID anymore.
"Think twice about the message you're getting before you react, because you don't necessarily know who's behind it," Evan-Stock said.
If this happens to you, experts told us there isn't much you can do besides change your number.
E-mail: ngonzales@ksl.com
×
Most recent Utah stories