Estimated read time: 1-2 minutes
This archived news story is available only for your personal, non-commercial use. Information in the story may be outdated or superseded by additional information. Reading or replaying the story in its archived form does not constitute a republication of the story.
SALT LAKE CITY (AP / KSL News) -- The National Transportation Safety Board is investigating the cause of a small plane crash in Utah County.
The plane crashed in a rugged area between Hobble Creek Canyon and Spanish Fork Canyon just before 8 a-m this morning.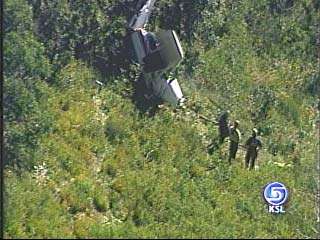 Passengers aboard the Cessna plane say their plane lost power.
The passengers say they were taking pictures of wildlife over the area when the power failed on the plane and it went down between Hobble Creek and Spanish Fork Canyons.
Two people were taken by medical chopper to the hospital. They're identified as the 18-year-old pilot, Scott Miller of Springville and passenger 32-year-old Rux Rowland of Orem.
Passengers 25-year-old Russ Collard of Santaquin and 26-year-old Jayson Miller of Spanish Fork received only minor injuries and were not hospitalized.
The N-T-S-B is investigating the official cause of the crash. The plane was being used to take wildlife photos, so it was flying fairly low. The pilot apparently tried to pull the plane up, and the plane did not respond.
"They were flying quite low, just a couple of hundred feet above the ground," said Sgt. Spencer Cannon, Utah County Sheriff's Office. "The ground started coming up, and he tried to give it some additional throttle and pull back on the yolk, and didn't respond the way it was supposed too. As they were making a slight turn, a wing clipped a tree, it spun the plane around, and it nosed down into the ground."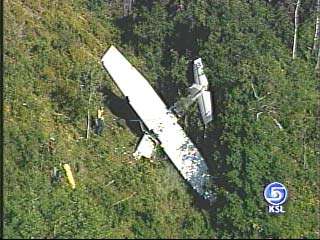 The plane originated from Spanish Fork Airport, but there's no word on where they were headed.
×