Estimated read time: Less than a minute
This archived news story is available only for your personal, non-commercial use. Information in the story may be outdated or superseded by additional information. Reading or replaying the story in its archived form does not constitute a republication of the story.
(KSL News) -- Salt Lake County Sheriff's deputies have arrested two men in connection with a string of armed robberies in the Salt Lake valley.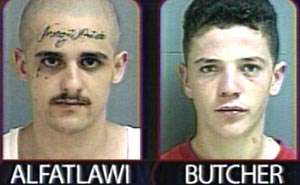 They're still looking for a third suspect, 19-year old James Arthur. He is 6'2" and weighs 222 pounds.
They took into custody, Azharn Alfatlawi and James Butcher.
Investigators believe the suspects are responsible for at least eight robberies.
One of their victims was an elderly woman. They allegedly stole her jewelry, money and car.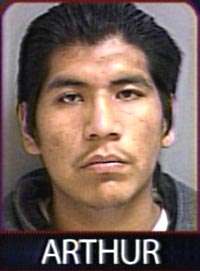 ×