Estimated read time: 2-3 minutes
This archived news story is available only for your personal, non-commercial use. Information in the story may be outdated or superseded by additional information. Reading or replaying the story in its archived form does not constitute a republication of the story.
Shelley Osterloh ReportingEquestrian is the only Olympic event in which some of the athletes are not human, but horse. This sport is as much about communication between horse and rider as it is athletic achievement. Here is a look at the basics of Equestrian.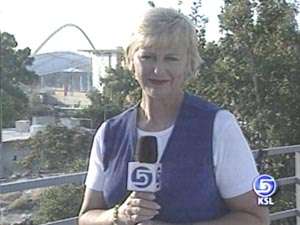 There are six gold medals awarded in Olympic Equestrian Competition. Medals are awarded to individuals for Dressage, Show Jumping and Eventing, and then team medals are also awarded in each of three categories.
Dressage is the French word for training. It demonstrates the horse's three natural gaits -- walk, trot, and cantor -- and its ability to respond to the rider's commands as it performs a series of movements.
Olympic Gold medalist David O'Connor says each movement must be performed with balance and precision timing.
David O'Connor, 2000 Gold Medalist: "Its like ice skating, we have to do figures, and it's judged really on the same thing. There is a technical side of it, but it's also done on the grace and the beauty and what does it look like. Is it harmonious, is it fun to watch, is it nice to watch? And you don't necessary have to understand all the techniques, but is it enjoyable to watch?"
In Show Jumping, horse and rider compete in a ring and must clear a variety of obstacles on the course in a specified time, without knocking anything down. It requires the horse to be balanced and supple for tight turns and short distances between jumps.
Eventing could be called an equestrian triathlon. It involves doing well in Dressage, Show Jumping, and Cross Country. Cross Country is an endurance test that demonstrates the horse's speed and jumping ability. And most importantly, the rider's ability to communicate with the horse.
A Cross Country course can be up to four miles long, has more than two dozen jumps of varying size and appearance, and is ridden at a gallop.
Sydney Gold Medalist David O'Connor was the first American to win an individual gold medal in Eventing since 1976. He says the key to winning any equestrian competition is the rider's ability to communicate with the horse.
David O'Connor, 2000 Gold Medalist: "We jump fences like this, tables, water, over ditches, and the back of trucks and things like that. It's all usually at speed so the horses have to trust, not only communication, but be brave and be very accurate in their communication with their rider."
It's a type of communication that man has attempted for centuries. The very first Olympic Games in 776 BC included a horse race.
×
Most recent Utah stories