Estimated read time: Less than a minute
This archived news story is available only for your personal, non-commercial use. Information in the story may be outdated or superseded by additional information. Reading or replaying the story in its archived form does not constitute a republication of the story.
(KSL News) -- While visitors are getting a taste of Ancient Greek games they can also sample Ancient Greek cuisine.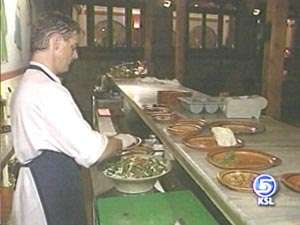 "Ancient Tastes" is a restaurant in Athens serving delectibles from days, no make that, centuries, gone by.
The restaurant opened after years of research. The owner assures the menue is authentically ancient. The basic ingredient is fresh vegetables served with fish, meat or pork.
Most of the recipes were taken from the writings of Ancient Greeks who first recorded their culinary classics in the fifth century.
×