Estimated read time: 2-3 minutes
This archived news story is available only for your personal, non-commercial use. Information in the story may be outdated or superseded by additional information. Reading or replaying the story in its archived form does not constitute a republication of the story.
Kim Johnson Reporting After years of emotionally charged debate and painful school closures, the Salt Lake School District has two brand new shiny schools to show off. Staff members were busy today unpacking boxes and getting ready for new eras at Dilworth and Beacon Heights Elementary schools.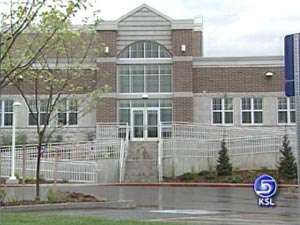 A traditional school house bell will welcome youngsters to Dilworth Wednesday. The community council, which gave input on the school's design, decided the bell was a must.
Jennifer Foote, Dilworth volunteer: "And we thought the school and the belfry really represented the neighborhood and the architecture, let people know the school is in session."
Inside the school has an atrium with a wheelchair ramp that winds up to the second floor. Besides a new library, where they were still unpacking books, the new school has a huge new cafetorium -- basically lunchroom, gym, and auditorium all in one. It has bigger restrooms with automatic flushing toilets and special teacher workrooms for every grade.
Linette Sheffield's room is all ready, even if the building is behind on a few things.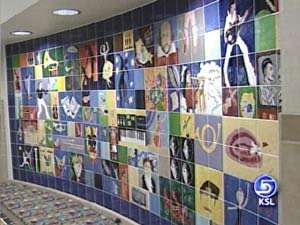 Linette Sheffield, 5th Grade Teacher: "We have no telephones in the building and we have no toilet paper, no soap."
And no computers yet, but Sheffield hopes they'll will be in place by Wednesday. Outside there's a newly landscaped playground adjacent to a city park, tennis court and baseball diamond.
And just a few blocks east of Dilworth, Salt Lake District's other brand new school. Beacon Heights. Right inside is a rotunda with stairs leading down to the lower level. Above is a glass dome, a "beacon of light" -- the symbol of the school. Off one hallway is a colorful tiled mural, plenty of art space off the classrooms, and the principal's favorite feature, the panoramic view of the playground.
Carol Lubo, Principal, Beacon Heights: "There isn't anywhere you can't see the whole playground from some window somewhere."
And she's sure she'll be seeing smiles when her students when they walk through the door of their new school Wednesday. Each school is an eight million dollar facility.
×