Estimated read time: 2-3 minutes
This archived news story is available only for your personal, non-commercial use. Information in the story may be outdated or superseded by additional information. Reading or replaying the story in its archived form does not constitute a republication of the story.
Sandra Yi ReportingFirefighters say twin toddlers playing with matches started a two-alarm house fire in Herriman this morning. It happened just before 10 o'clock this morning.
As the home went up in flames a mother's quick thinking may have saved her son's lives.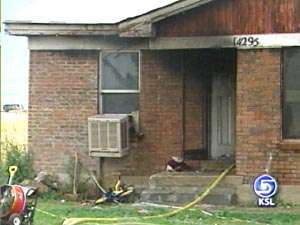 Michael Jensen, Unified Fire Authority: "Mom went in, noticed the smoke, went into the room, saw that it was on fire, hurried and got all the kids out. She did a great job making sure all of the kids got out."
With the four kids safe she went back inside to try and rescue two kittens. She was unsuccessful and suffered minor smoke inhalation.
Van Dee Deardan, Homeowner: "It was smoking pretty good by the time she was in there and I don't know whether she tried to get the kittens. They're her little girl's kittens, but she couldn't get to them if she tried."
Fire crews arrived to find heavy smoke coming from all four sides of the house. Investigators say the fire started in the bedroom and spread to the attic.
Van Dee Deardan rents the home, to the family. The woman told him, her three-year old twin boys were in the bedroom playing with matches.
Van Dee Deardan: "This was home for them. These are good little kids. Kinda sad."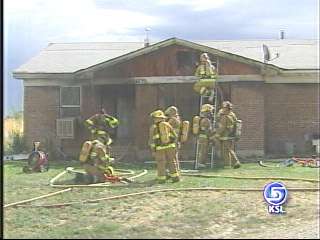 The family is now homeless, but counting its blessings. Firefighters say it could have been a lot worse.
Michael Jensen: "You always need to be mindful of what your kids are playing with, especially when it comes to matches, because even if you're away for just a few minutes, tragic events can happen."
Van Dee Deardan: "Nobody died. Nobody was hurt. That's all that's important."
Firefighters say the fire caused more than 50 thousand dollars in damages. The homeowner says he does not have insurance, but was planning to tear the house down soon.
×
Most recent Utah stories