Estimated read time: 2-3 minutes
This archived news story is available only for your personal, non-commercial use. Information in the story may be outdated or superseded by additional information. Reading or replaying the story in its archived form does not constitute a republication of the story.
Sam Penrod ReportingThis is the sixth day of searching for 12-year old Garrett Bardsley. Searchers feel they are making some progress, after Garrett's mother confirmed the sock they found belongs to her boy. It was found not far from where Garrett disappeared.
Searchers have that sock with them right now. They're hoping search dogs will be able to pick up a scent from it. So far it's the most promising leads they've had.
Search teams today are focusing on a boulder field. It's less than a mile away from where Garrett disappeared. It's very tough terrain for searchers. The sock was found in that area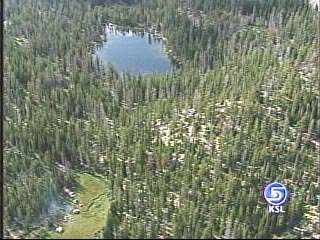 Heidi Bardsley, Garrett's Mom: "It's a NIKE anklet sock with a black swoosh on the back."
The sheriff says it seems logical that Garret would have taken off his sock since he got his feet wet, and that was the reason he was walking back to camp before he got lost.
Sheriff Dave Edmunds: "We believe it's very possible that he might have sought shelter in that field and possible crawl up under a rock or maybe a crevice."
While trained searchers are the only ones looking in the area today, Roger and Jim Heath decided to hike in the area Garrett disappeared, just in case they could find something new.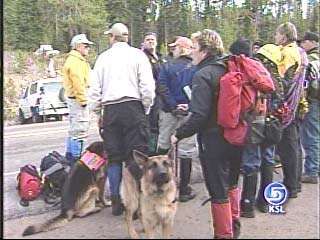 Roger Heath: "I could see how it would be really easy, especially for a twelve-year old, to get lost up here…We got turned around. We had to use our GPS to figure out which way we were going."
Heidi Bardsley: "Couldn't do it without them. It's been amazing the support we've got from the community, people I don't even know. Tons of people that I've never seen before are up here searching for Garrett."
While chances appear slim the boy has survived all this time, Garrett's mother is holding out hope.
Heidi Bardsley, Garrett's Mother: "We just miss him a lot, but we know he's tough and if anyone can do it he can do it."
Searchers have had good weather today. The search will continue through the weekend.
×
Most recent Utah stories