Estimated read time: 2-3 minutes
This archived news story is available only for your personal, non-commercial use. Information in the story may be outdated or superseded by additional information. Reading or replaying the story in its archived form does not constitute a republication of the story.
Sandra Yi ReportingMatthew Airmet: "I thought it was kids stealing beer because that's happened here before, or it was worse than that."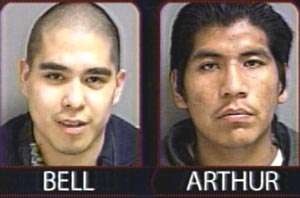 It was worse than that. A beer run took a dangerous turn as three armed men charged into a convenience store and threatened the people inside. It happened at 4:30 this morning. Officers are still looking for one of the suspects.
A clerk and customer were in the store when the suspects, armed with guns, stormed into the 7-11. They pistol-whipped the customer, but he's ok. The customer talked anonymously with KSL News Radio.
Customer: "First time I got hit on the head, I raised my head a little bit, and he says, 'Don't look, you (expletive).' Bam. That's when I got smacked on the head with a gun."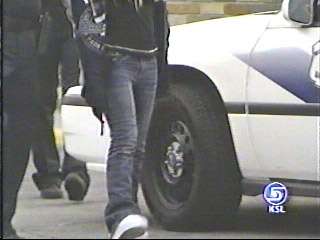 Authorities say three male suspects, armed with guns, stole beer, cigarettes and money. They ran away, when a police officer in the area saw what was happening. A neighbor helped chase after them in his truck.
Matthew Airmet, Witness: "That's when they hopped through the fences. And then I chased them in the alley and I think they caught them in a garage over there."
Police arrested two of the men, 21-year old Sheldon Bell and 19-year old James Arthur. Authorities say Arthur is wanted for several armed robberies in Salt Lake City and Salt Lake County.
Two girls driving the getaway car were also taken into custody. And this afternoon police took the fifth suspect into custody. That suspect is a juvenile; he's 17 years old. He was shot at by police, but was not injured.
The victim believes the suspects meant to kill him. He credits the police officer for saving his and the clerk's life.
Customer: "Because I think these guys would have done us. Without a doubt."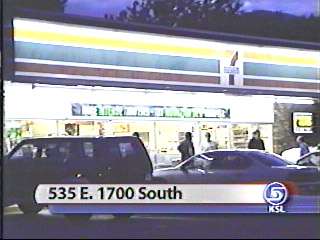 An officer fired a shot at the suspects when one of them reached into his pocket after they were told not to move.
×
Most recent Utah stories