Estimated read time: 2-3 minutes
This archived news story is available only for your personal, non-commercial use. Information in the story may be outdated or superseded by additional information. Reading or replaying the story in its archived form does not constitute a republication of the story.
Scott Haws reporting With the games in Athens wrapping up, young athletes are already starting to set their sites on the 2008 Summer games in Beijing.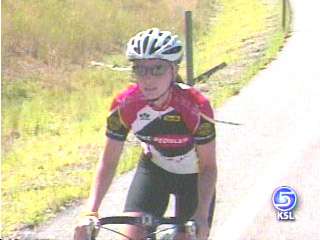 I met one of those hopefuls who is dreaming to one day spin her way to gold.
Most of the world class athletes on display during the Olympics these past few weeks have been dreaming of their medal moments since they were kids. And because these athletes have dared to dream, a whole new generation of Olympic hopefuls will be born, one of them, right here in Utah.
When Lance Armstrong fought his way through last year's Tour de France, en route to his 5th consecutive title, something connected with a young Highland, Utah girl watching thousands of miles away.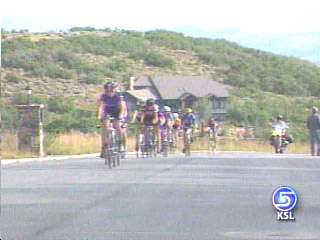 Within days, Juel Iverson was selling her horse and trading in her saddle for a smaller version. Much smaller, mounted on a different type of beast where she would be providing the horse power.
Eleven months later, Juel is a state champion, winner of the Thanksgiving Point Classic, and High Uinta classic. And earlier this month, Juel took 6th in nationals held in Deer Valley.
But we wanted to know just what exactly makes this girl click?
So I decided to click in myself and catch up with Juel on one of her rides and see if I could find the right gear.
Juel Iverson, 2004 Utah Cycling Champion: "I just started riding it a couple times a week, 15..20 miles and I was like, yeah, this is fun!"
But that fun has quickly turned into a passion for the regular rush she gets from riding.
Juel Iverson, 2004 Utah Cycling Champion: "I love to work hard and after a really hard work out you just kind of have a buzz...you're just happy."
And now Juel has the Olympic buzz...setting her sites on the Olympics in Beijing in 2008.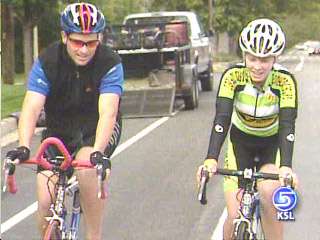 Juel Iverson, 2004 Utah Cycling Champion: "I'm hoping to be there in another 4 years for experience, just a trial run then after that..another 8 I should be up in the medals."
And before I could get in another question the interview was over.
Juel Iverson, 2004 Utah Cycling Champion: "I'll see you later"
Juel is a 4-point- 0 student at Mountain Ridge Jr. High and realizes she has picked one of the most grueling and physically demanding sports out there. But also realizes, at a very young age, that work, dedication, and a family that supports her, can help her get where she wants to go, one pedal at a time.
×