Estimated read time: Less than a minute
This archived news story is available only for your personal, non-commercial use. Information in the story may be outdated or superseded by additional information. Reading or replaying the story in its archived form does not constitute a republication of the story.
SALT LAKE CITY (AP) -- Two 19-year-old men who shot three people with darts from a blowgun last year will serve a year in jail each.
Todd Allen and Dustin Evans were both charged with three counts of third-degree felony aggravated assault.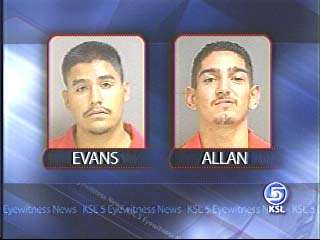 Yesterday, Allen was sentenced to a year in jail. He was convicted earlier this year of lesser charges of simple assault and carrying a concealed weapon.
Evans was sentenced earlier this year to a year in jail. He pleaded guilty to one count of third-degree felony aggravated assault.
Last August, two men and a woman were shot by the three-inch metal darts in downtown Salt Lake City. No one was seriously injured in the attacks.
(Copyright 2004 by The Associated Press. All Rights Reserved.)
×