Estimated read time: 2-3 minutes
This archived news story is available only for your personal, non-commercial use. Information in the story may be outdated or superseded by additional information. Reading or replaying the story in its archived form does not constitute a republication of the story.
Richard Piatt Reporting"Step aside!" That's the message from at least one Salt Lake County Council member in response to mayor Nancy Workman's new legal trouble. There is still no word from the Salt Lake County District attorney about when or if formal charges will be filed against Mayor Workman. But council member Joe Hatch says the situation is disrupting to county workers as long as Workman remains on the job.
As things are at this moment, there's no way Mayor Workman is leaving her office, not until she has to. She repeated that today in spite of growing anticipation about criminal charges that could be filed against her.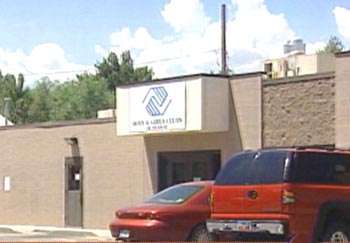 Mayor Workman has a lot on her plate these days. She is running the county, running for office, and defending criminal charges. It's enough for one county councilman to suggest she step aside. Joe Hatch, Salt Lake County Council: "I am concerned that with those three big things on her agenda, how effectively will she govern Salt Lake County. I think she should consider paid administrative leave."
But today, Workman took the advice of a Democrat council member the same way she's taking the whole case against her: a partisan attack.
Nancy Workman: "It's important that we stay the course, and fight through this because we haven't done anything wrong."
Mayor Workman admits she OK'd a shift of money from the County Health Department to the Murray Boys and Girl's club to hire an accountant. But her defense---helping the club's kids--could also be an admission of guilt in the eyes of the law.
A bi-partisan panel of prosecutors found enough evidence to say felony charges of misusing public funds might be appropriate against Workman.
The lead member of that panel, Utah County attorney Kay Bryson, writes in the recommendation that Mayor Workman lied to co-workers and to investigators. And he said, her statements were 'fluid to cover her own tracks,' and '...her actions go beyond mere failure to 'dot i's and cross t's'."
Wednesday, Bryson insisted said the panel and Yocum are trying to avoid bias prosecuting the case.
Kay Bryson, Utah County Attorney: "At the time we talked to Mr. Yocum yesterday, he indicated to us if he decides to proceed with a special prosecutor, he believes he still has a conflict of interest in selecting that person."
Workman appears to have no fear facing the legal challenges.
Nancy Workman: "I want to go to court now. I don't want this election hijacked."
Today, the District Attorney says a team of prosecutors is reviewing materials related to the case and won't make any statements until that work is complete.
×