Estimated read time: 2-3 minutes
This archived news story is available only for your personal, non-commercial use. Information in the story may be outdated or superseded by additional information. Reading or replaying the story in its archived form does not constitute a republication of the story.
Samantha Hayes ReportingA woman is accusing a University of Utah athlete of rape. Investigators say the victim is not a student, but was sexually assaulted in a dorm, while visiting friends over the weekend. They say alcohol was involved.
Police won't say if the 22-year-old student suspect is an athlete, but sources tell the Deseret Morning News he's a -football player. Football Coach Urban Meyer would not comment when asked if the suspect is a member of his team.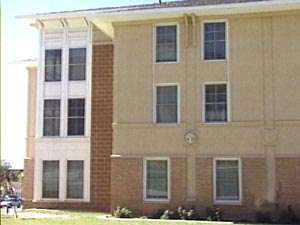 Sgt. Earl McKee, University Police: "I think it doesn't matter whether they're an athlete or whether they're not an athlete. It's disturbing in any sense of the word. A personal violation like that is disturbing to anyone."
University police say they are taking the case very seriously. While no one has been charged in this case, it is one of several recent sexual assault investigations involving Utah athletes.
While it may seem like a new trend, we may just be more aware of it. More aware because there have been several high-profile cases involving pro-athletes. These figures seem to be larger than life; they are on our televisions, our cereal boxes, and endorse products that we use everyday.
We all remember who was popular in high school. And though the stereotypes are often left behind as we grow up, the lessons learned last a lifetime.
Maria Parrilla De Kokal, Women's studies, Weber State University: "I think there are people who are afforded privileges."
Often it seems, those people are star athletes. And when they are accused or charged with a crime, we notice. According to a 1995 analysis of judicial records from 10 of the nation's largest Universities and Colleges, male student-athletes made up 3.3 percent of the male student population, yet accounted for 19 percent of the reported perpetrators of sexual assault on campus.
Experts say they often see a higher incidence of sexual assault among athletes who are involved in group sports, sports that are glorified and considered prestigious.
Maria Parrilla De Kokal: "With that in mind there is an easier conformity going on, an expectation that everyone in the group is going to conform. So maybe some folks not as apt to do something like this would be more easily swayed."
This past weekend police investigated a report of sexual assault in this University of Utah dorm. Sources say the suspect is a football player. At BYU, a 17 year old woman claims she was sexually assaulted by three football players. And in Tooele, six members of a high school baseball team were charged in a case involving videotaped sex acts.
Maria Parrilla De Kokal: "I don't think there is a higher incidence. What I do think we are finding more of are people much more aware then they were before."
She says more women are coming out with what has been going on, but still the majority of women who experience sexual assault do not file any sort of report with police.
×