Estimated read time: 2-3 minutes
This archived news story is available only for your personal, non-commercial use. Information in the story may be outdated or superseded by additional information. Reading or replaying the story in its archived form does not constitute a republication of the story.
Ed Yeates ReportingIt was a big disappointment today in Utah. The parachute on the Genesis space capsule failed to open and it crashed into Utah's Western Desert.
As of 9:55 this morning everything was going like clockwork and the one piece of equipment on the project that NASA least expected to fail, failed.
The Genesis capsule with its precious cargo from outer space was supposed to arrive over the skies of Utah, its parachute would deploy and two skilled pilots would snatch it in mid-air. Instead, its parachute never opened and the capsule smashed into the ground at 193 miles per hour.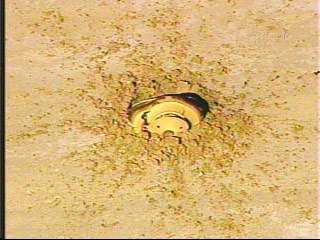 For pilots Cliff Fleming and Dan Rudert…
Dan Rudert: "The exuberance the anticipation, as you said, five years of training waiting for this one day, once chance. I could sense in my crew and in Cliff's voice that emotionally, everything just drained."
The shock waves were felt all over the place. From clapping and cheering when the capsule entered the atmosphere right on schedule, to dead silence when it hit the ground.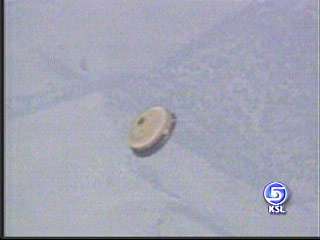 Michael Keene, Utah State Science Advisor:"I think my stomach started to sink when we saw it tumbling through the air past the point where we knew that the droid was supposed to have deployed."
Col. Gary Harten, Commander of Dugway Proving Grounds: "Obviously our piece of it is having real estate with it. But seeing it come on down, you know that's a scenario that nobody wanted to see."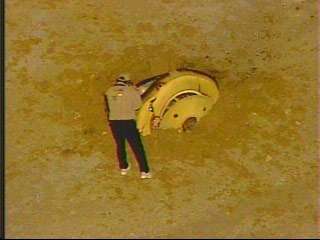 The capsule hit hard, breaking open in one part. So now it's contaminated. The delicate array inside, embedded with atoms from the solar wind was likely shattered. But despite all this, scientists say part of this experiment may still be salvageable.
Don Sevilla, Jet Propulsions Lab: "There is science available, this is not a complete loss of the mission. As I understand it, the greatest difficulty has to do with contamination."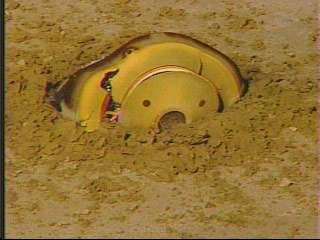 "What was going to happen now within minutes to an hour, will now happen in weeks and months."
Tonight a military helicopter flew what's left of the experiment back to a temporary clean room near Dugway's Michael's Field.
Inside, scientists carefully opened this wrapping and began probing and pulling out broken pieces of the experiment.
Scientists now will have to simply look at the experiment, see how much damage was done, see what they can do now to learn answers about the universe.
×