Estimated read time: 2-3 minutes
This archived news story is available only for your personal, non-commercial use. Information in the story may be outdated or superseded by additional information. Reading or replaying the story in its archived form does not constitute a republication of the story.
Alex Cabrera ReportingJust one more day until Utah's largest fair opens to the public. This year you may notice a few changes, from prices to exhibits.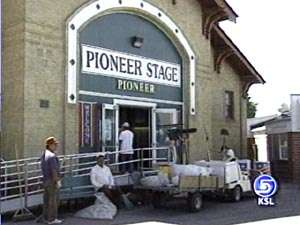 The first change you may notice is the price -- admission, food, and rides are a little cheaper this year. But the biggest change, you probably won't notice at all.
Time is running out and there's still plenty of work to be done. The Utah State Fair starts Thursday and workers are feeling the pressure to be ready. But nobody is more nervous than this man.
Rick Frenette, Director Utah State Fair: "There's a lot of potential in this fair."
Rick Frenette is the new executive director of the fair. Previously, he was in charge of the Ohio State Fair where he turned a $3.5 million deficit to a profitable event. Now he's ready for Utah.
Rick Frenette: "Came here understanding some of the negative things said about the fair, and I love a challenge."
Besides dropping prices, Frenette has also changed how you navigate the fair.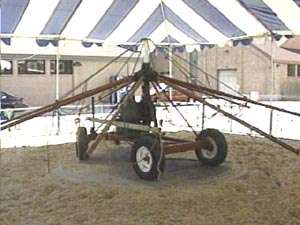 Rick Frenette: "People in the past, there was a gate by the grandstand, and they were able to drive into the lot, go to the grandstand show, leave, and never even come to the fair. I've closed that gate. This year, they have to go through the fair to get to the grandstand."
Which means people who haven't seen the fair in years may like what they see.
Lane Beattie, Pres. Salt Lake Chamber: "They have great corndogs and hot dogs."
Salt Lake Chamber President Lane Beattie knows fair food is always a draw, but he's hoping the new director can get people to come for other things.
Lane Beattie: "Fairs will always be difficult just because it is so big and so expensive for a short amount of time."
Rick Frenette: "We can't make all the changes in one year, but we hope we've sent the message that the fair is going to be here awhile."
Frenette feels it's just a matter of starting it up new and changing people's opinions.
Rick Frenette: "If they come out here, I think they'll love it and get rid of that negative impact we had with going broke and moving and all that kind of stuff."
×
Most recent Utah stories