Estimated read time: Less than a minute
This archived news story is available only for your personal, non-commercial use. Information in the story may be outdated or superseded by additional information. Reading or replaying the story in its archived form does not constitute a republication of the story.
(KSL News) Piece by piece, scientists hope to recover information collected by the damaged Genesis space capsule.
Dr. Firouz Naderi/Jet Propulsion Laboratory: "We figure what went wrong with this and we will recover from it."
The $260 million Genesis mission came to a crashing end in Utah's West Desert yesterday.
Genesis had spent three years collecting vital information on the solar winds, and after an unexpected end to the mission, NASA officials aren't sure if the precious cargo survived the landing.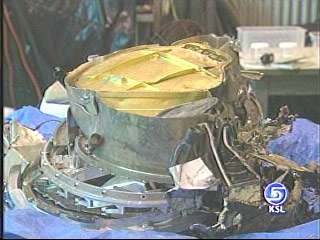 Researchers say the atoms collected during the mission could hold answers to the origin of our solar system.
The capsule's contents will now travel to the Johnson Space Center in Houston, for testing.
Dan Rudert: "All the atoms are there. All the ions are there. It's just a case of doing forensic science."
A helicopter planned to catch the space capsule in mid air once its parachute deployed, but the parachute didn't work.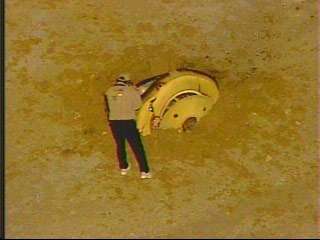 So, Genesis crashed into the West Deseret at 193 miles an hour.
Before the capsule was lanched three years ago, the parachuting system was tested two hundred times and only failed once.
×