Estimated read time: 2-3 minutes
This archived news story is available only for your personal, non-commercial use. Information in the story may be outdated or superseded by additional information. Reading or replaying the story in its archived form does not constitute a republication of the story.
Richard Piatt ReportingSalt Lake County Mayor Nancy Workman was hoping to leave the courthouse today with a trial date for those two counts of misusing public funds. Instead, Workman has to return to the Matheson Courthouse tomorrow.
A speedy trial is essential for Nancy Workman. Her re-election campaign hinges on acquittal from the two felony charges---an acquittal she says she can get.
At the Courthouse, Salt Lake County Mayor Nancy Workman is letting her defense lawyers do the talking. She limited her comments to this: "I want a trial before the election. Yep."
But in spite of waiving a preliminary hearing, Workman and her attorney got an unpleasant surprise in court, a delay setting a date for her trial. The reason is the District Attorney now wants a special prosecutor. Attorney Greg Skordas expressed outrage at the delay.
Greg Skordas, Workman Defense Attorney: "I think her right to have this case heard in a public forum in a speedy manner, in a public manner have been violated."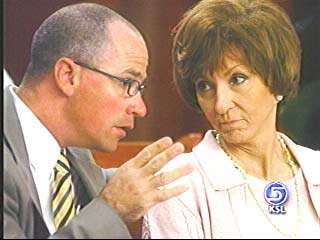 But District Attorney David Yocom says Workman's own statements and a TV commercial that claims the case is 'political' forces him to seek an impartial prosecutor. In a statement Yocom said it's the only ethical way to eliminate conflict of interest claims.
Kent Morgan, Deputy District Attorney: "I recall Mr. Yocom making a statement that he didn't want to waste taxpayer money unless he absolutely had to."
The special prosecutor will come at additional expense and Skordas says he never requested it. Workman's defense team says they're ready now to fight the two counts of Misusing Public Funds.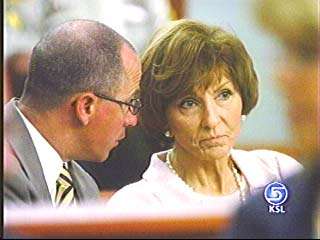 For now, Workman still has the backing of the Republican Party in her bid for re-election. But if her trial comes after the election, there will be mounting pressure for her to step aside.
×
Most recent Utah stories