Estimated read time: Less than a minute
This archived news story is available only for your personal, non-commercial use. Information in the story may be outdated or superseded by additional information. Reading or replaying the story in its archived form does not constitute a republication of the story.
(KSL News) -- A man is taken to the hospital this morning after his condominium fills with carbon monoxide.
It happened after someone in the complex turned on the furnace. The furnace wasn't working properly and it was allowing high levels of carbon monoxide to enter the complex. Everyone was evacuated.
Officials say colder weather moving in means residents should check to make sure their furnaces and carbon monoxide alarms are functioning properly.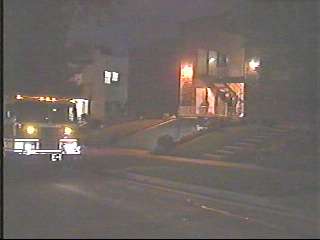 Fortunately, the C.O. alarms were working properly in this complex, so everyone was able to get out.
Cpt. Mike Tucker/Salt Lake City Fire: "It's the only way you know you're going to have a level that's harmful to you is to have a detector, you're not going to smell it, it's odorless, just like a fire alarm, gives you a noise to let you know something is not right in your apartment."
Symptoms of carbon monoxide poisoning include feeling light headed, nauseous, and can lead unconsciousness.
×
Most recent Utah stories